The Future of Exploration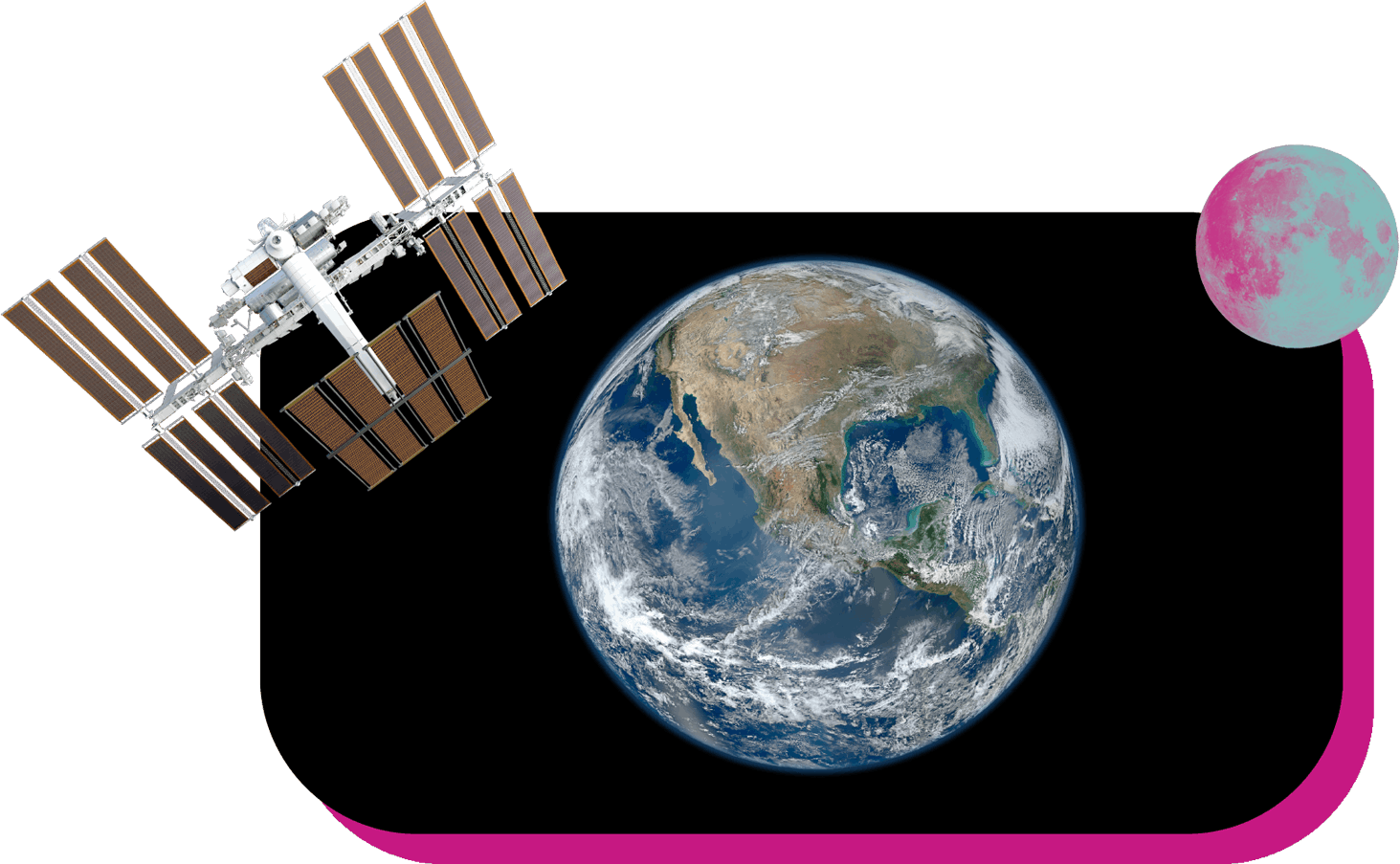 Axiom's vision of a thriving home in space is about facilitating breakthroughs and perspectives that benefit every human, everywhere. Axiom provides universal access to Low Earth Orbit so that innovators, governments, and individuals can do the same.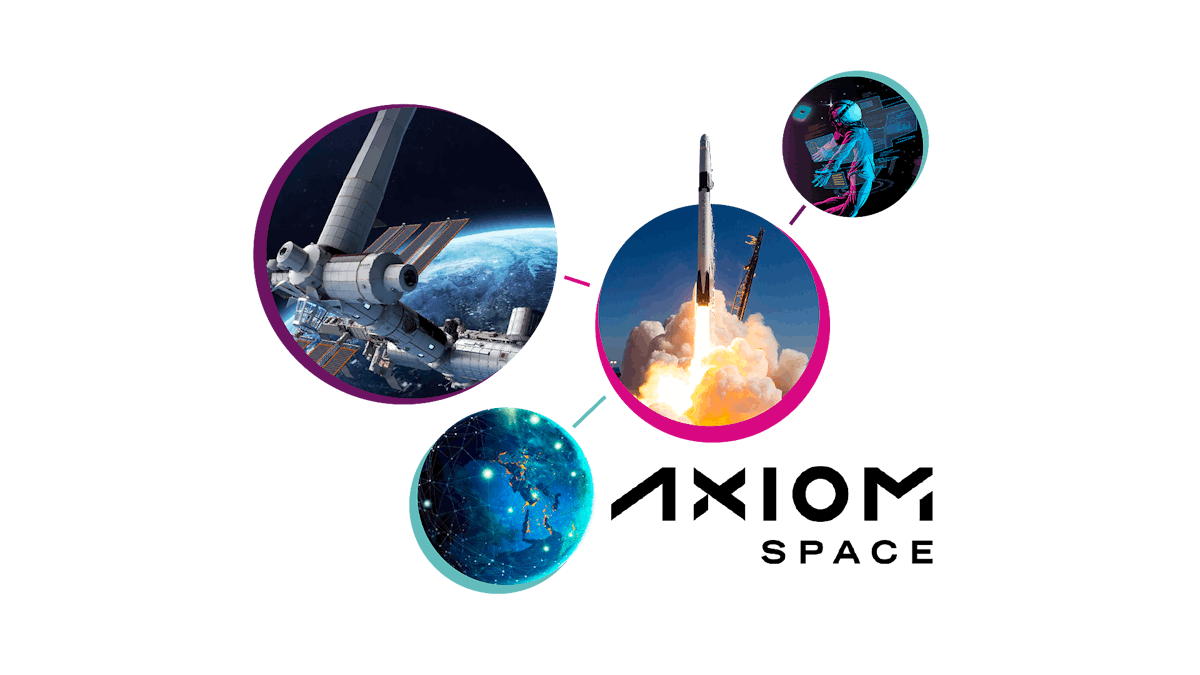 Launching Web3
Axiom's mission is to create a space for Web and space enthusiasts to engage and share exciting information around space exploration while staying up to date on Axiom Space's involvement as the first commercial space flight station.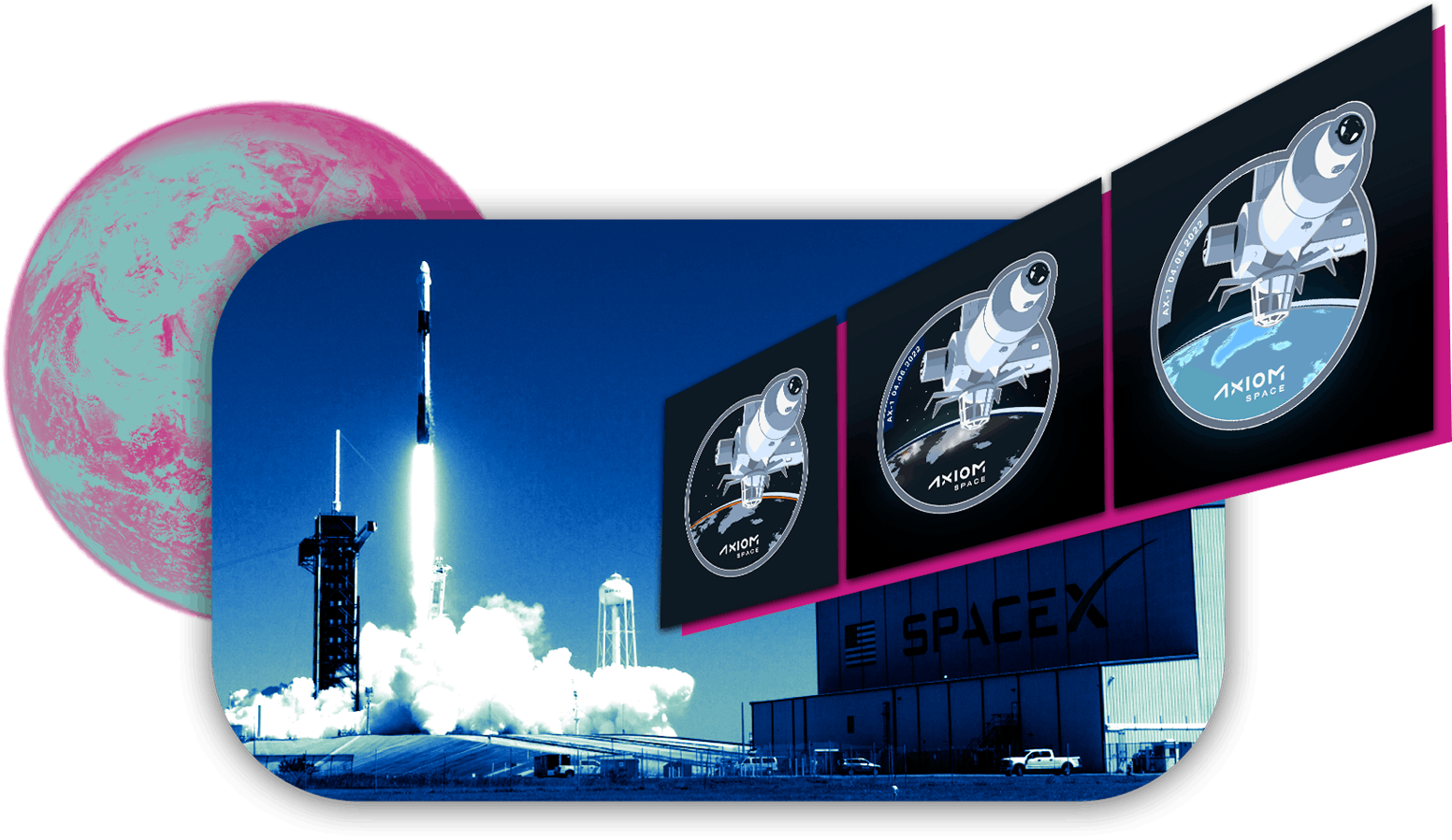 Colormatics helped Axiom create its very first NFT collection inspired by the physical mission patch of the historical Ax-1 launch. Our team animated three designs that visualized the earth's orbit during different times of the day. The NFT also featured the International Space Station, as well as the date of Axiom's rocket launch.
Another Leap for Mankind
Axiom's Space Patch NFT collection was dropped leading up to the successful Ax-1 mission and sold out within just a few days! With prices ranging from $20 to $5,000, holders of the Space Patch NFTs were given special perks, including the physical patch, early access to future drops and VIP tickets to the upcoming Ax-2 launch party.