Solving a Problem of Perception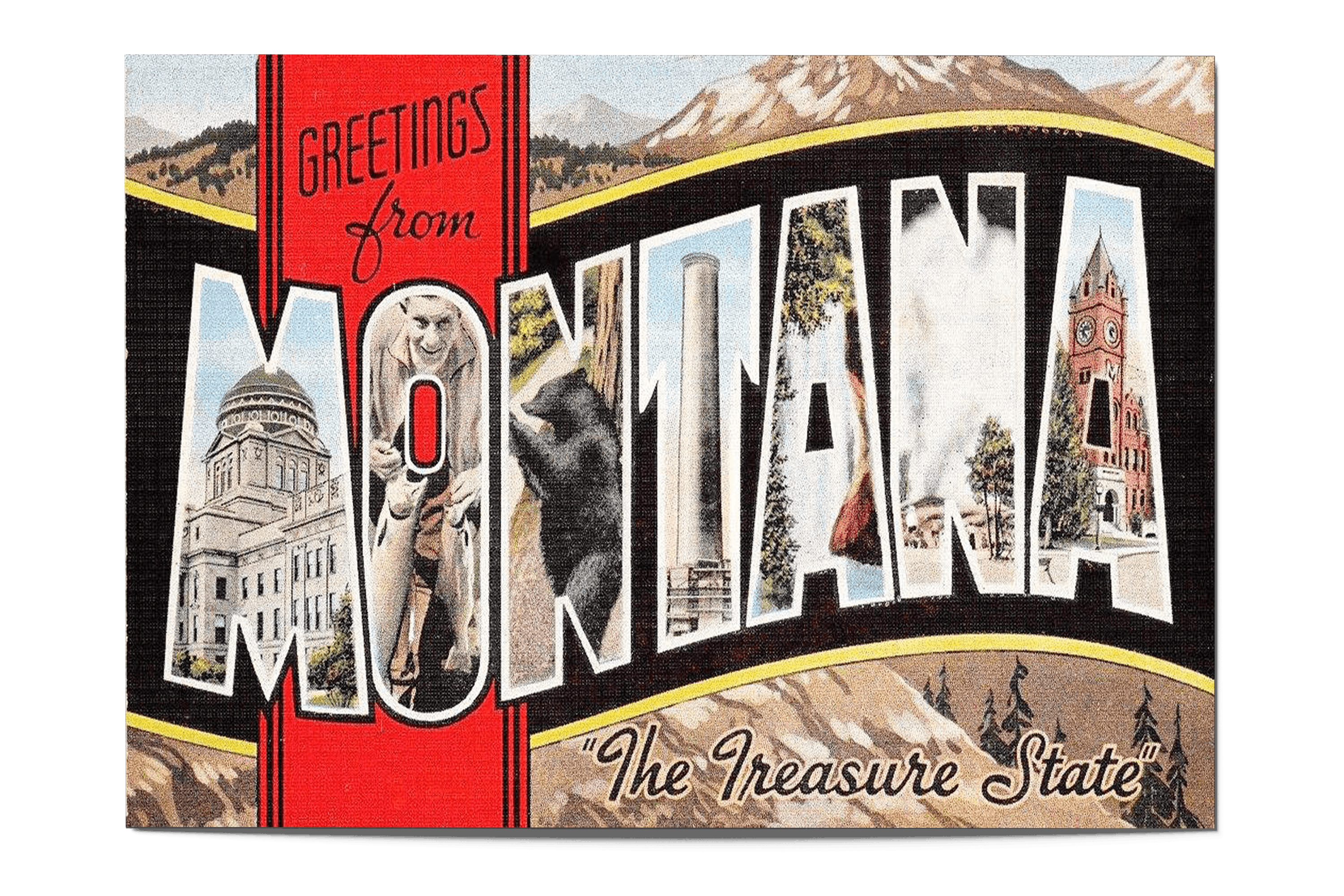 The Montana Department of Transportation (MDOT) had a PR problem to solve. With the newest integration of roundabouts across Montana cities, local 'Montanans' were wary of this sudden change. In more rural populations, roundabouts are often seen as a signal of urbanization and the less desirable aspects of big cities. MDOT needed to change this perception, and quick! How could they convey important safety information, while making their message more appealing to Montana's citizens?
Watch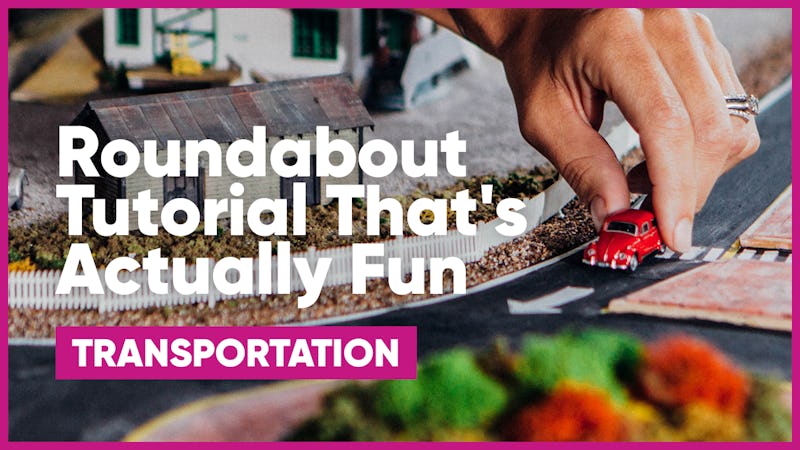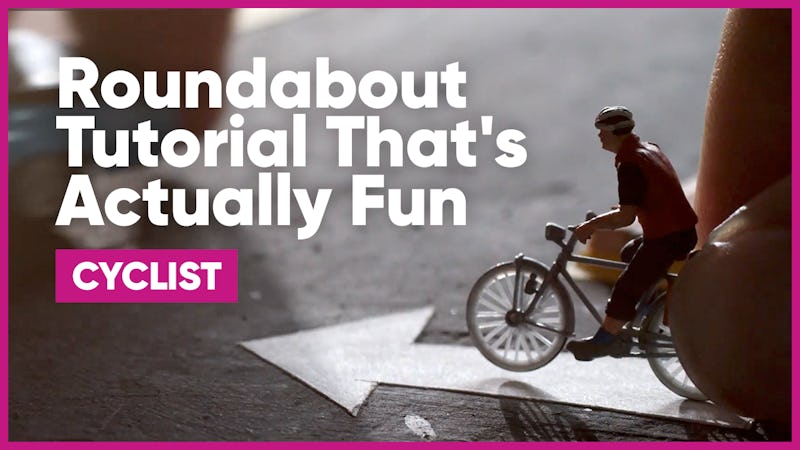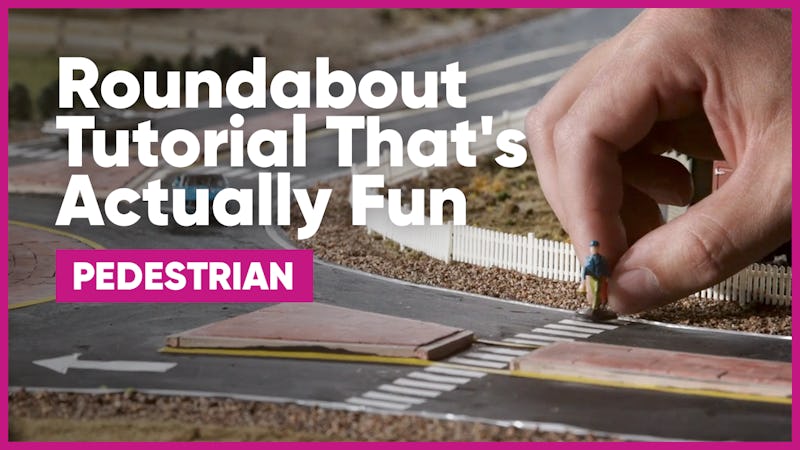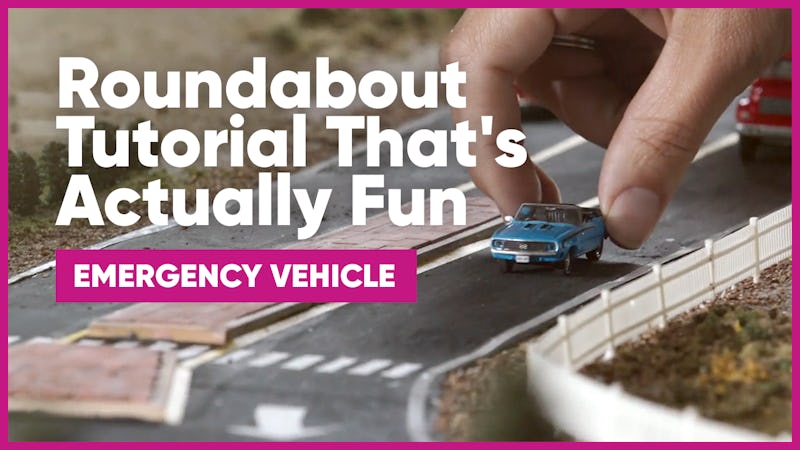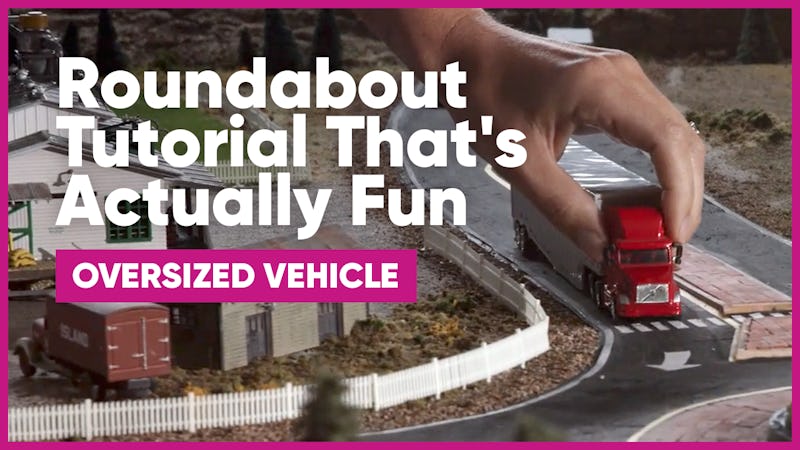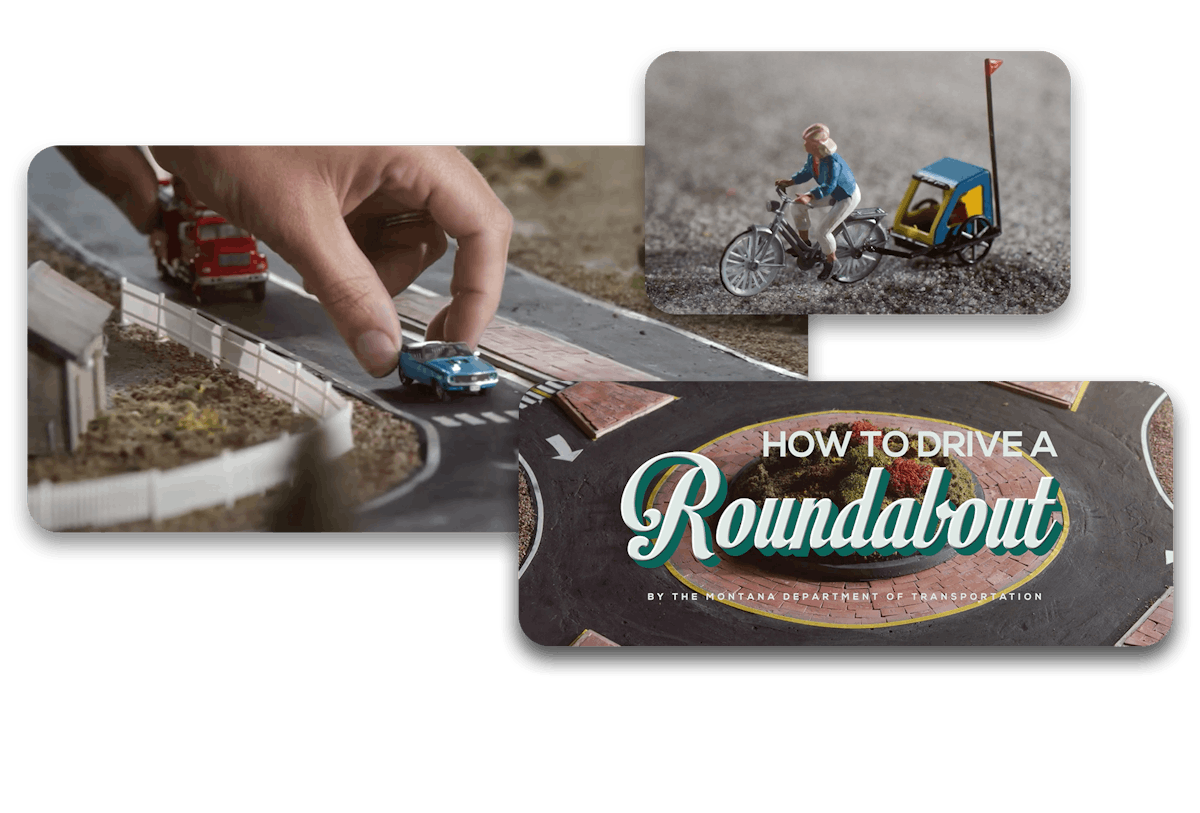 Thinking Outside the Box
Colormatics teamed up with Big Sky Public Relations to create a fun, engaging, and easily digestible series of videos for MDOT's PR campaign. The mission was to show local Montanans that roundabouts ACTUALLY promoted better traffic safety than traditional intersections. But most safety instructional videos usually have one thing in common–you guessed it, they're SO boring! A production company's first instinct is to rely heavily on drone footage, but this project would require thinking outside of the box.
Not Your Driver's Ed Video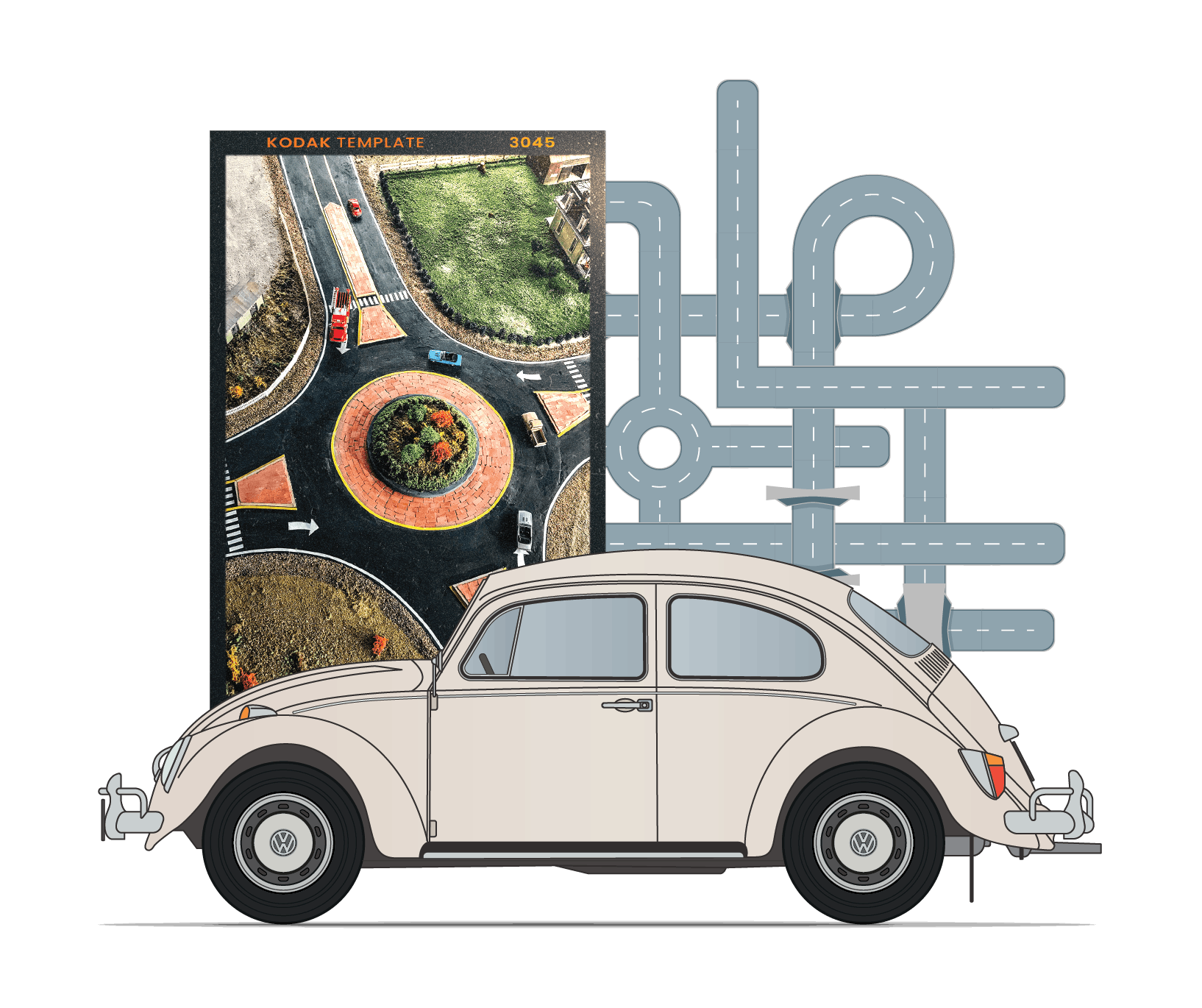 We transported the streets of Montana to a model railroad reminiscent of your childhood train set. Using toy cars operated by a hand, we walked viewers through different scenarios at a roundabout. The fantastical and childish nature of the series made the topic of traffic safety much more approachable and less intimidating. Furthermore, the quaint set-up of a small town would serve as a reflection of Montana's wholesome roots.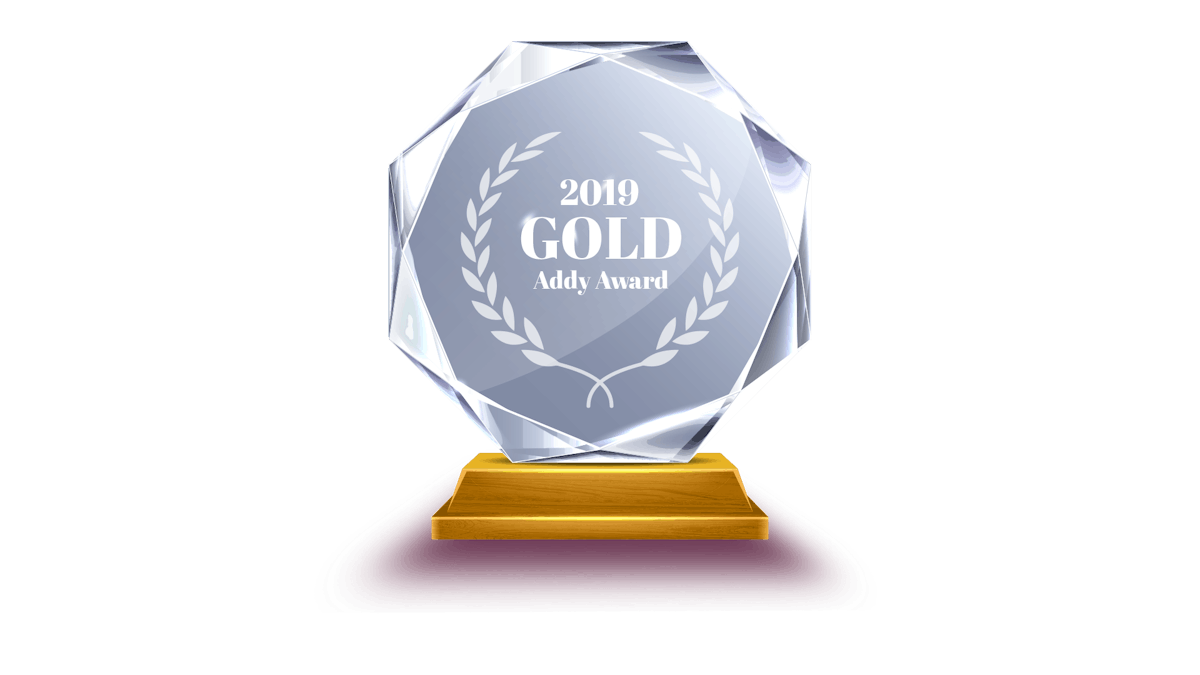 Bringing Home the Gold
In 2019, Colormatics won Gold at the American Advertising Awards for our creation of "MDOT How to Drive a Roundabout." After winning gold in our local and regional divisions, the video was submitted to nationals, where we competed with some of the biggest advertising agencies in the world.
Client Feedback
"They do a great job boiling down technical content into an accessible, entertaining, interesting way that the average person can appreciate and enjoy."