How Do You Get Millennials Excited About Insurance? Lemonade Renters Insurance.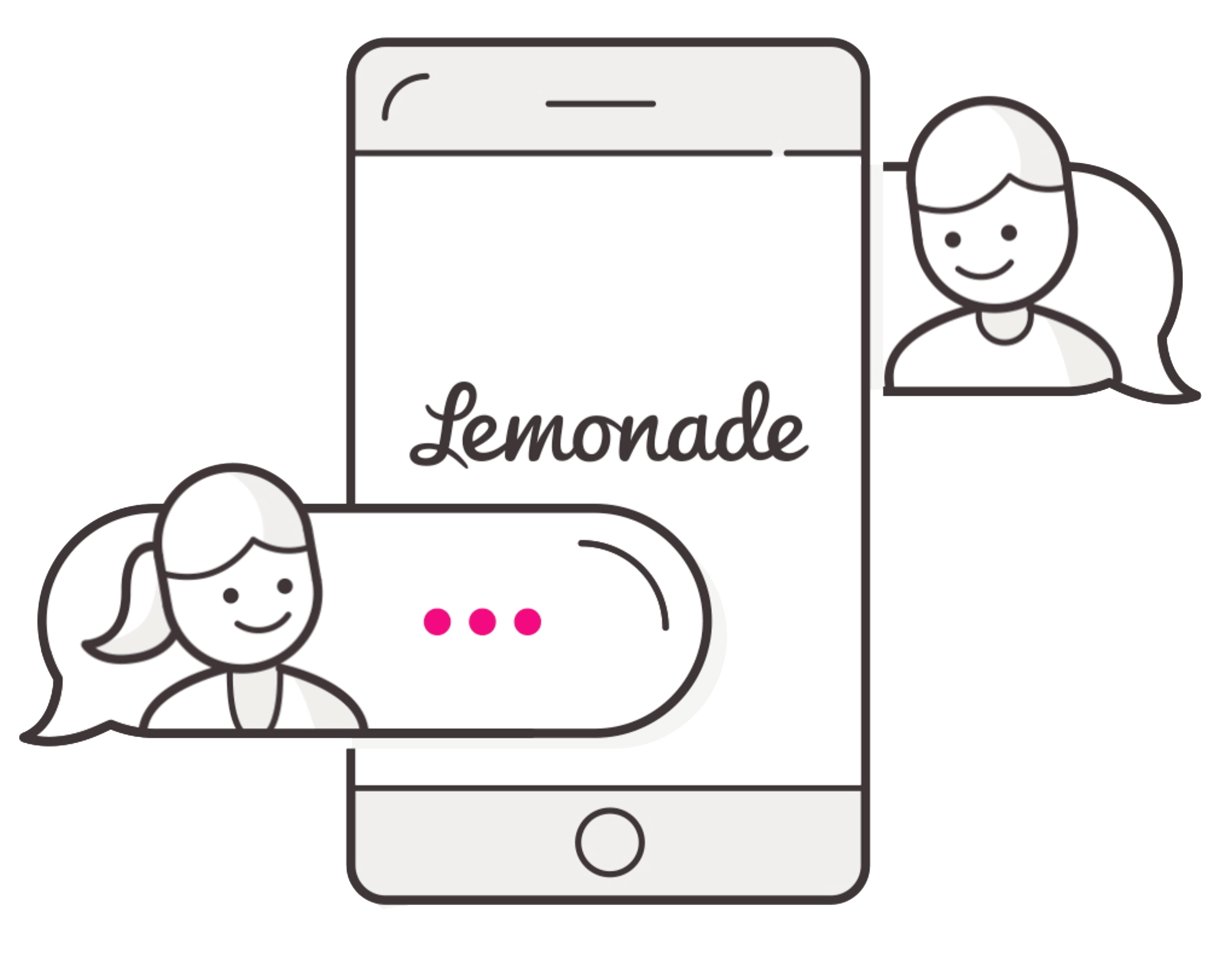 Lemonade Renters Insurance, a carrier offering homeowners and renters insurance powered by AI and behavioral economics, wanted to launch with a big splash. But how do 1) quickly explain and sell insurance to a new market, and 2) make it appealing and splashy? The answer is: us. And also some great insight and strategy. Read on.

Capture Attention & Clearly Communicate
Working with and supporting Lemonade's branding philosophy, Colormatics developed an animated explainer that would capture attention quickly, communicate clearly, and build a sense of trust authentically.
Animated explainer videos have become an increasingly popular tool for companies to convey their marketing message. These types of videos work so well because they offer a fun and engaging way to communicate complex ideas in a simple and straightforward manner. They allow companies to showcase their brand personality and values while also highlighting the benefits and features of their products or services. Additionally, animated explainer videos can be easily shared on social media platforms, reaching a wider audience and increasing brand awareness. With their ability to captivate and hold viewers' attention, animated explainer videos have proven to be an effective marketing tool that can help companies differentiate themselves in a crowded marketplace.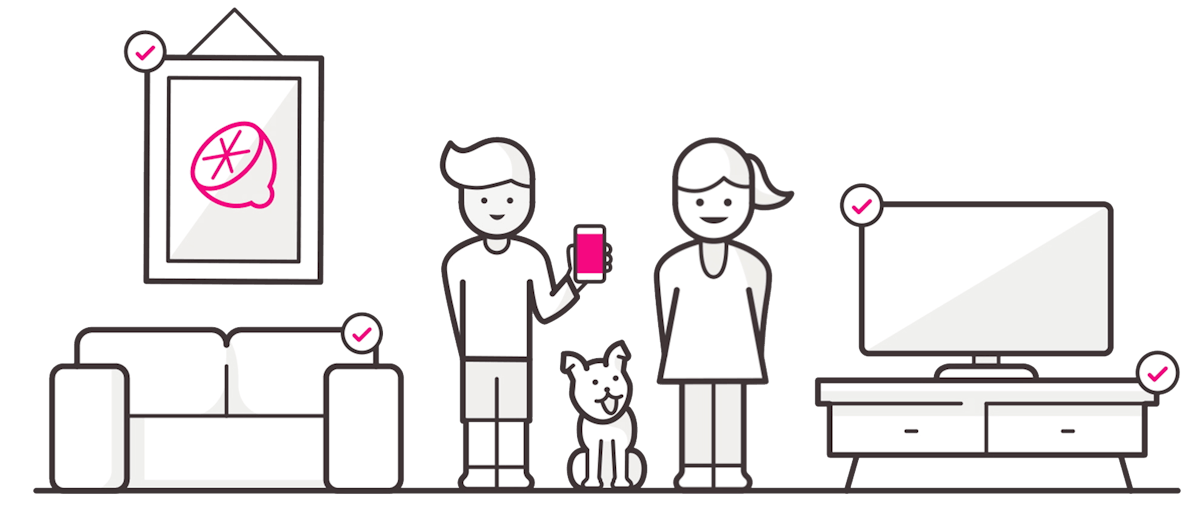 Millennials Flocked to Lemonade
With newfound understanding behind the product and 1.5 million views in the first few months, millennials flocked to Lemonade, making them the leading insurer for that age group.
Lemonade Insurance has become a popular choice for millennials due to its convenience, affordability, and tech-savvy approach. As digital natives, millennials are accustomed to handling tasks online, and Lemonade's streamlined user experience makes it easy to obtain insurance without ever having to leave their homes. Additionally, Lemonade's policies are often more affordable than traditional insurance options, which is especially appealing to a generation burdened with student loans and rising living costs. Finally, Lemonade's use of artificial intelligence and chatbots to process claims has won over many tech-savvy millennials who appreciate the efficiency and transparency provided by these cutting-edge technologies. Overall, Lemonade Insurance is a compelling option for millennials who value convenience, affordability, and innovation in their insurance coverage.
Learn more about the Millennial Buyer Persona.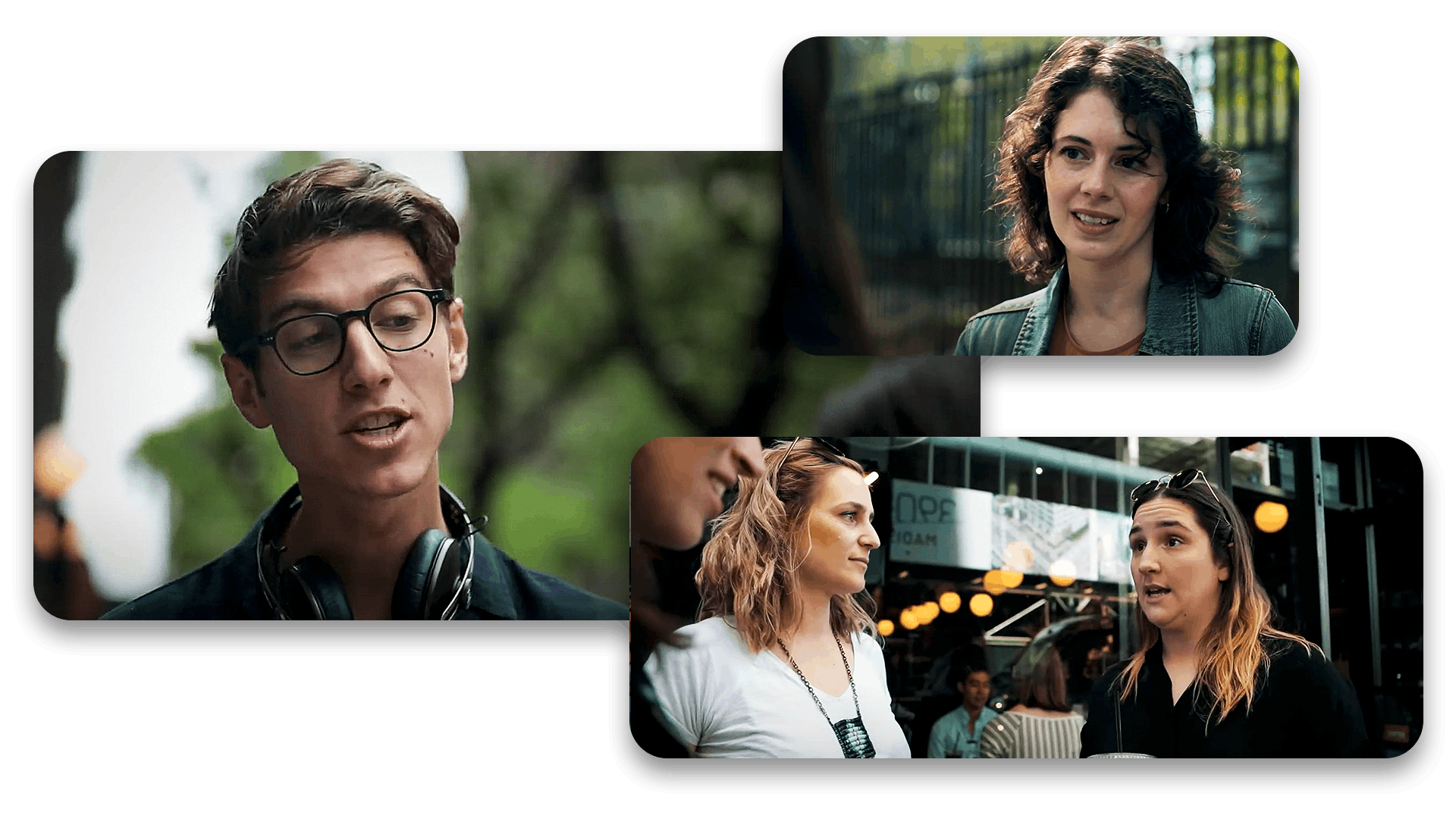 Introducing the product was not enough.  After launching in New York, Lemonade asked Colormatics to capture real Lemonade users' enthusiasm for the product. After finding some of these amazing individuals, we put together a series called, 'Lemonaders of New York.'
Using real people's stories to talk about a company service is a powerful way to connect with potential customers on a personal level. It provides an opportunity to showcase the real-life impact of the service and how it has positively affected the lives of others. These stories create a sense of authenticity and credibility, giving customers a glimpse into what they can expect when they engage with the company. Hearing from real people can also help potential customers relate to the service and see how it can solve their own unique problems. Sharing these stories can create an emotional connection that is difficult to achieve through other forms of marketing, ultimately leading to greater trust in the company and an increased likelihood of a successful customer conversion.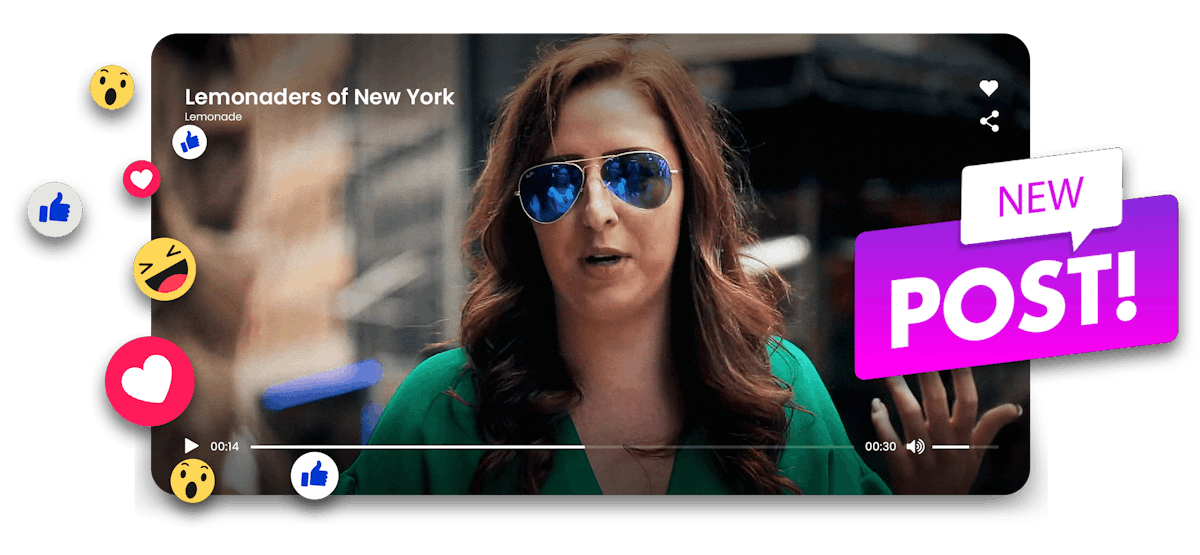 Videos for Re-targeting
Meeting with Lemonade users on the streets of New York, Colormatics constructed some great stories about all the important aspects of Lemonade: the ease of use; the charitable donations; and the no-stress claims process. The video series successfully got potential buyers to see users' true stories, while also an excellent tool for conversion re-targeting.
More about Lemonade Renters Insurance
Lemonade offers a unique approach to renters insurance that combines a tech-savvy business model with comprehensive coverage that protects your personal property. Not only does Lemonade cover the basics, such as fire and theft, but they also offer insurance for musical instruments, pet insurance for dog bites, and extra coverage for items like jewelry or electronics. Bundling options for home insurance and pet insurance are also available. One of the most impressive aspects of Lemonade is their customer service. With their flat fee and easy-to-use Lemonade app, you can file a claim in just a few clicks. And if you need to speak with a representative, they have a team of knowledgeable professionals ready to assist you. Lemonade's innovative approach to insurance review has also set them apart from other insurance companies. Their quick and straightforward process allows you to get the insurance coverage you need without any of the typical hassle. Overall, Lemonade's comprehensive coverage and customer-focused approach make them an excellent choice for renters insurance.
Lemonade Insurance is a well-known insurance provider that offers renters insurance cover for those who want to protect their belongings. Apart from providing coverage for standard items, Lemonade also offers protection for high-value items such as fine art. What sets Lemonade apart is its convenient and user-friendly approach, with its mobile app allowing customers to easily manage their policies and claims. For those who are interested in their life insurance products, Lemonade offers term life insurance policies at affordable prices. If you ever need assistance or have any questions, Lemonade's phone number is easily accessible and their customer service team is always ready to help.