Imagine marketing as a cup of coffee. Text on its own is like instant coffee crystals. They're fine, sort of, if you really have to. But videos are like single-origin espressos. One shot and you're done. And your customers are far more likely to enjoy, remember, and recommend them to their friends. 
If you're less into imagining coffee, and more data-driven, then you're not alone. 
83% of marketers agree that video is becoming more and more critical to businesses today and in the future. We'd argue there's no better way to sell your product to modern customers. 
If you're on the fence about video marketing, here are five data-backed reasons why it's crucial to scoring sales and strengthening customer loyalty.
1. You Can Show Off Your Products in Action
Video empowers businesses to stick to the principle of "show, don't tell."
Anywhere from 64% to 85% of consumers are more likely to purchase a product after watching a video. 
Rather than leave your leads with a bunch of questions, videos can present your products in a real-world setting that people understand at a glance.
Take Beardbrand, for example. They've built an e-commerce empire centered around video content that features their beard oil and grooming products. 
2. Videos Can Make Complex Products Simple
If your business sells more technical or complicated products, you're in a strong position to get ahead of your competition with video marketing. Explainer videos are designed to make complex products easy to understand. They're simple, engaging, and effective. In fact, 68% of consumers say short videos are their favorite way to learn about a new product or service. 
This Colormatics video explains the advantages of using a cloud service by breaking it down to its most simple functions and using colorful animations to keep viewers interested. And the guys who made it are amazing, but we'll save that for a different blog:
3. Video Content is an SEO Goldmine
Customers aren't the only ones who love video content - Google does, too.
In fact, video content shows up in 70% of the top 100 search results.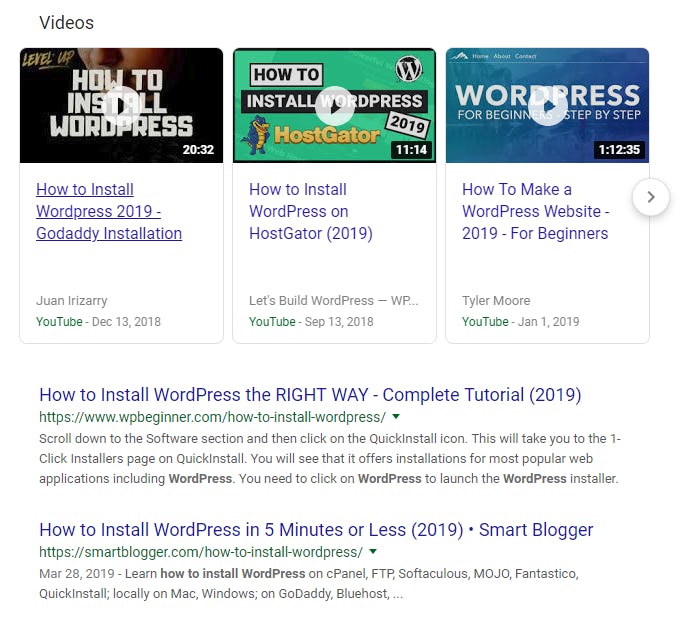 And given that YouTube is the second-most visited website today, having a presence there through video marketing is a no-brainer. Whether you're targeting keywords or just want to introduce yourself to more customers, video is a fantastic channel to do both.
4. Video Content Gets Shared Like Crazy
Did your parents ever tell you "sharing is caring?" They were right. And it applies to marketing and brand development too.
Video content scores 12 times more shares than text or image-based content.
We probably sound like a broken record at this point but, it's so much easier to send a message and make an impact on customers through video. Brands such as The North Face regularly publish social videos that get insane amounts of engagement while also showing off their products.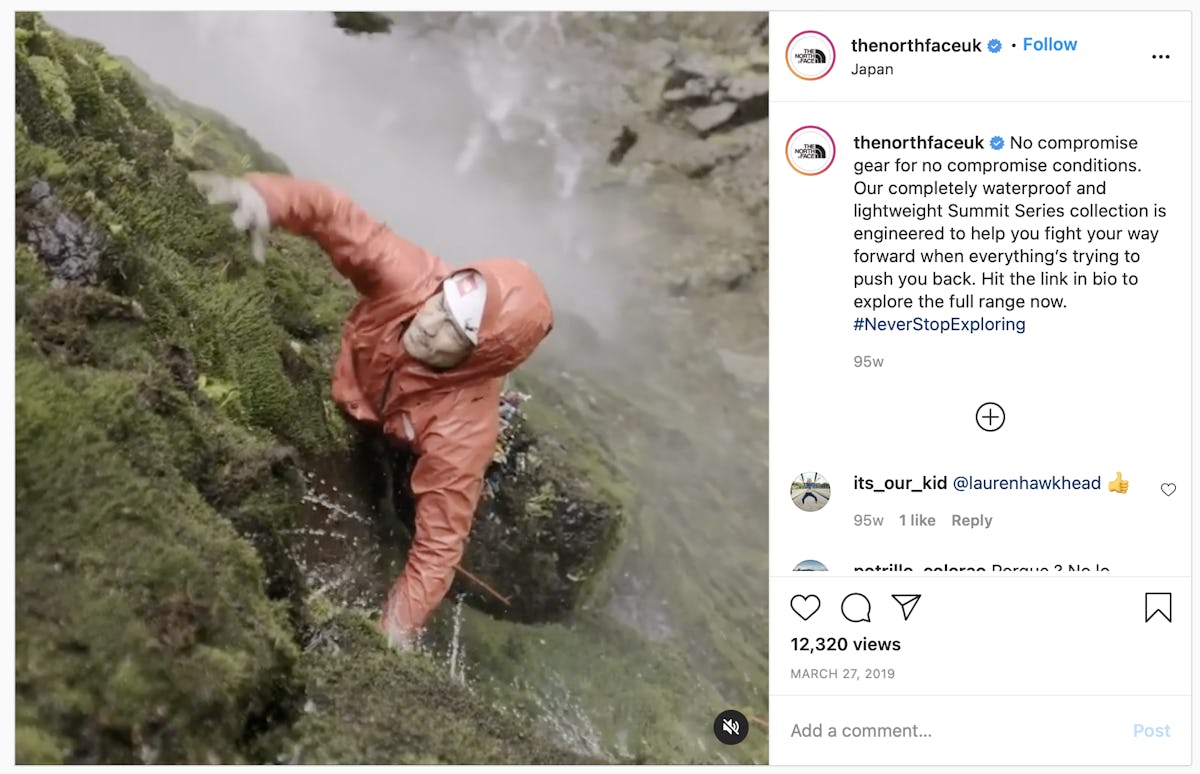 These sort of mini-commercials aren't just great advertising: they're share-worthy, too. By sharing the product in its natural environment, you share because you don't think of it as an ad at all.
5. Video Content Keeps People Glued to the Screen
Did you know that video reduces your bounce rate by 34%?
It makes perfect sense if you think about it. Video grabs people's attention while also answering all of their questions, no digging required. 
Companies like Buffer have mastered the art of the homepage video, providing a brilliant explainer for new visitors that encourages them to stick around their site. The more time people spend engaging with your business online, the more likely they are to become new customers.
Learn more about How to Create Engaging Instagram Videos: Tips & Tricks for Marketers
Best Way to Promote your Video
Promoting different types of videos such as explainer videos, commercials, and direct response videos can be done across several platforms. Each type of video serves a different purpose and may resonate better on certain platforms. Here are some top channels to consider:
Social Media Platforms:
undefinedundefinedundefinedundefinedundefined
YouTube: This platform is ideal for all types of videos, including explainer videos, commercials, and direct response videos. You can leverage YouTube's advertising options to reach a broader audience.
Your Own Website/Blog: You can host videos directly on your site or embed them in blog posts. This is particularly effective for explainer videos that might be associated with your products or services.
Email Marketing: Sending out videos to your email subscribers can be a powerful way to share content, especially explainer videos that give your audience valuable insights about your products or services.
Video Marketing Platforms: Other platforms like Vimeo or Wistia can also be used to promote your video content.
Paid Advertising: Platforms like Google Ads, Facebook Ads, Instagram Ads, LinkedIn Ads, and Twitter Ads offer sophisticated targeting options to help you reach your intended audience.
Collaborations/Partnerships/Influencer Marketing: Collaborating with other businesses or influencers can significantly extend the reach of your videos.
Content Aggregators and Communities: Share your videos on sites like Reddit, Quora, or industry-specific forums, but remember to respect each platform's rules.
Remember, the success of your promotional strategy largely depends on understanding your target audience, their preferences, and the platforms they frequent. It's important to test different channels and measure their effectiveness to refine your strategy.
So, Ready to Take the Plunge
Remember what we said earlier about 83% of marketers talking up the importance of video?
The writing is on the wall: if you aren't producing video content, it's a certainty most, if not all, of your competitors are.
The stats and examples highlight why video is becoming an expectation rather than an exception. No matter what you're selling, modern customers can't get enough video.
Hopefully, this list served as some much-needed inspiration for how your business can step up it's visual marketing to convert more customers. Want to know more about how video can impact your business?