Adding video content to your marketing strategy is no longer a "maybe," it's a "must have." Video is here to stay, and in our increasingly fast paced and digital world, video is only expanding it's stronghold on the marketing industry.
But content is abundant, and our time is limited. Any given day consumers are bombarded with information, and our attention spans are waning. While there is competing research on just how much our focus has decreased—in a fairly recent study it was found that average attention spans fell from 12 seconds to 8.25 seconds. (wyzowl) 
That may sound like bad news for content and marketers alike, but as usual video outperforms most others in this area. Short-form video especially, is seeing a rise in popularity and delivering strong results. 
So let's dive into greater detail about what short-form video actually is.

What is Short-Form Video?
Short Form video is content that aims to communicate a message in the shortest amount of time possible, usually 2 minutes or less. It's carefully crafted to be short and concise, which is great for those ever-shortening attention spans we mentioned earlier. This special form of video content usually realizes its best results on social media, and is often created specifically for these channels.

Why is Video Marketing More Effective?
When compared to other forms of content, video outperforms most of them in almost every way. It has been found in a fairly recent study that video can overcome our increasingly shortened attention spans, keeping us focused for an average of 2.7 minutes.
It is becoming clear that video is the powerhouse of marketing, it really works. Here's are some stats to prove it:
A website is 53 times more likely to reach the front page of Google if it includes video.
Including a video on your landing page can boost your conversion rate by up to 80%.
Video increases organic search traffic on a website by 157%.
Statistics like these make it hard to dispute the value of video content and its essential place in your marketing strategy. Consumers have reported that they want to see more videos from brands that they support and that they watch videos before making purchase decisions.
Why does video content perform so well? Many marketers cite its versatility, accessibility, and visual format as compelling reasons. Consumers like easy to digest information, and it doesn't get much easier than watching videos. You don't even need to push play. Furthermore, anyone with internet access can watch and share videos online so it's incredibly accessible.
So there are a plethora of reasons to start adding video content, especially short form videos, to your marketing strategy. And when you do, there are a few noteworthy trends to follow.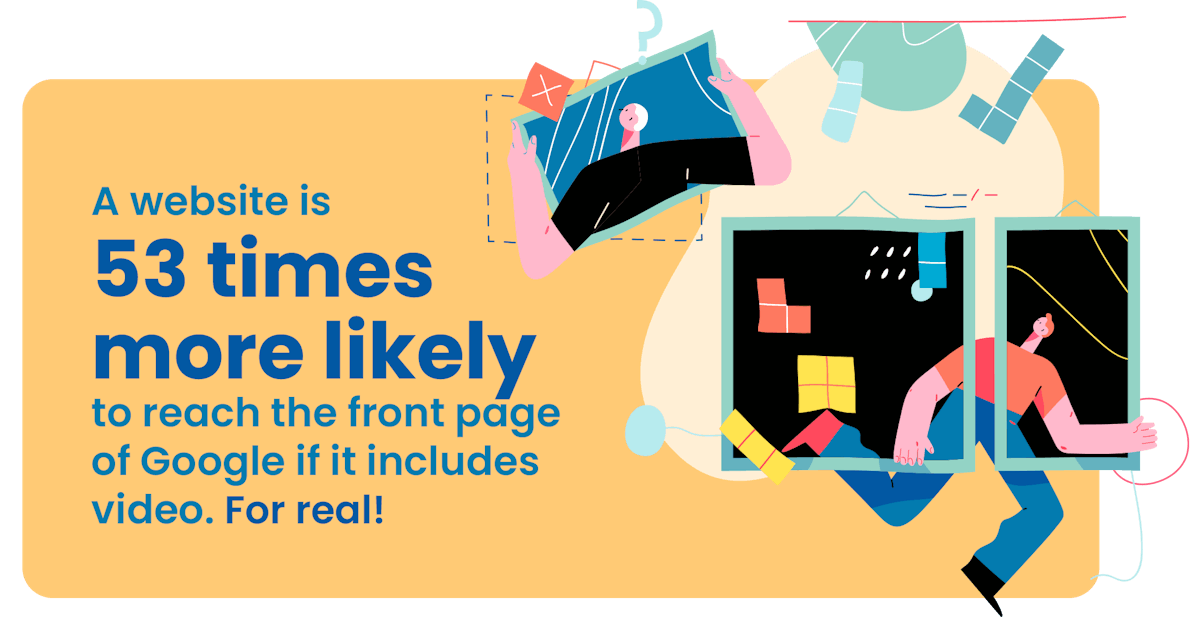 5 Short Form Video Trends That Work
If you want your short form videos to perform on par with the top video marketers, then you'll want to make sure to take note of the trends. What's working now is a great way to gauge what is popular and it can give you a good foundation to build on.
Social Media Content
Short Form video is ideal for social media, where people are scrolling through thousands of posts a day. It has been found that videos shared on social media vastly outperform all other forms of content, no matter the platform.
In fact, social video has been found to generate 1,200% more shares than text and image content combined! Here are a few more statistics across major social media channels:
Video generates more engagement than any other type of content on Instagram.
Tweets with video see 10x more engagement than those without.
Pinterest users are 2.6x more likely to make a purchase after viewing video content on the platform.
LinkedIn users are 20x more likely to share a video on the platform than any other type of content.
So distributing your short form content on social media can be a game changer in your results. However, it's important to know that you should optimize your content for its specific channel, otherwise you can see a decrease in your desired results.
An overwhelming majority of people reported that they find it off-putting when a video isn't optimized for it's chosen orientation.
Aim for Under 2 minutes
Short and sweet and to the point is the name of the game with this type of content.
Remember, people are busy and our attention spans are working overtime. The goal is to get the point across in the shortest amount of time possible without sacrificing communication and messaging.
Under 2 minutes seems to be the optimal video length, receiving the most engagement.
Add Subtitles
This is an overlooked trend by a lot of online video marketers. Many people scroll through social media while on their phones, and most of the time the sound is off.
So while you'll still get more engagement with video as opposed to text or photos—it has been found that adding subtitles increases the likelihood of your video being watched until the end by 80% .
What's more, is that subtitles increase the comprehension and reach of your video, two things that are crucial to making your short form content more valuable to audiences.
High Quality
Video is a visual medium. If the quality isn't meeting the minimum criteria, it's not going to produce the desired results.
You'll want to make sure your videos are properly exposed, have clear and easy to understand audio, and are in focus at a minimum.
The more entertaining the video is, the more engagement it will see in the long term as well. Quality is something that can't be overlooked in the creation of video content.
Vertical Video
Vertical video can sometimes be a controversial topic. But love it or hate it, it has a place in short form video trends.
People are 1.5 times more likely to watch videos on their phones and so the demand for vertical video is seeing an increase.
And when it comes to social media, it's been discovered that your video has a 5% higher chance of being watched to completion when it's vertical as opposed to horizontal.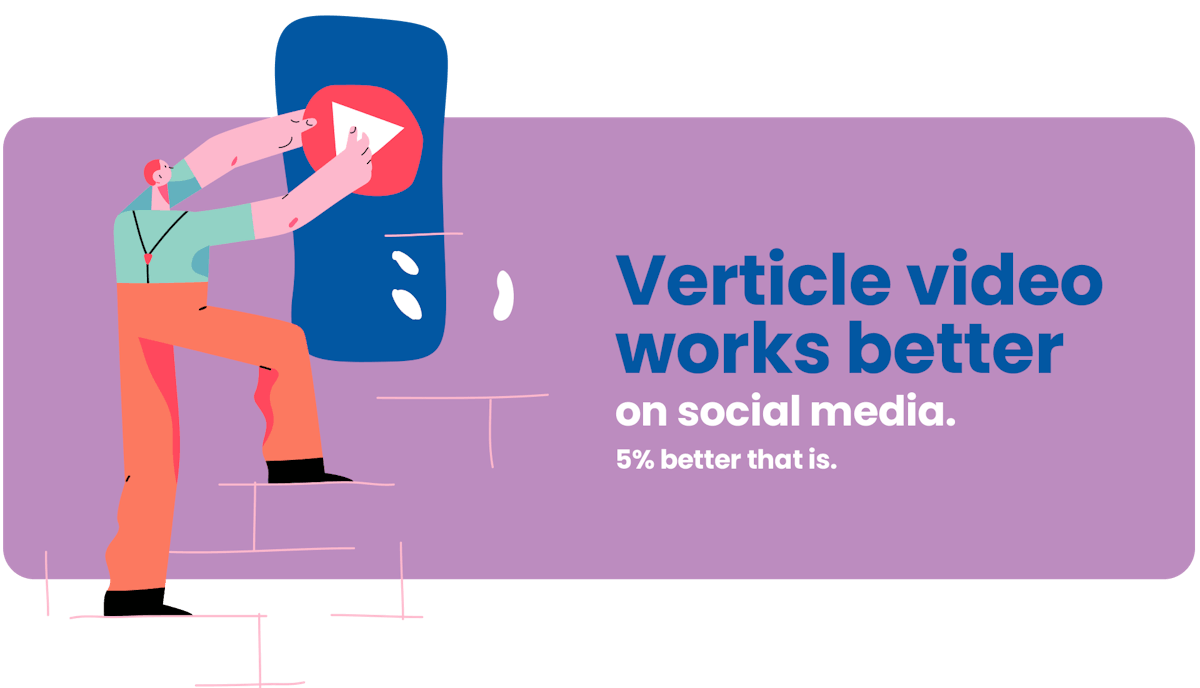 Make Short Form Video
So, should you add short form video to your marketing strategy?
The answer is likely yes.
The foundation of a strong video marketing strategy is diversity. The more types of video content you can create and distribute consistently, the better your results will be.
Keeping an eye on the trends as you go along will save you a lot of heartache and time in the future. Don't wait, creating short form video doesn't need to be difficult or time consuming!
The sooner you begin, the sooner you can start to appreciate the value that video content has to offer.
Learn more about advertising to different generations, including Millennials.