Gen Z, the post-internet generation, has grown up in an increasingly virtual world. With a short attention span and a low tolerance for being sold to. 
So, there's a reason why you are reading this. You want to know how to market to Gen Z. 
Contrary to popular belief they really do like ads, but only certain types of ads. We like to call these "wanted ads" because Gen Z actually wants to see them.
This article outlines the top advertising strategies to connect with Gen Z and a few examples of brands that are getting it right.
2022 Gen Z Advertising Strategies
Connection is the new currency. 
Nearly half of consumers want brands to bring people together toward a common goal and even more 64% want brands to connect with them.
If you want to market to Gen Z, here are some of the advertising strategies that will work best.
Get to the point: Bumper Ads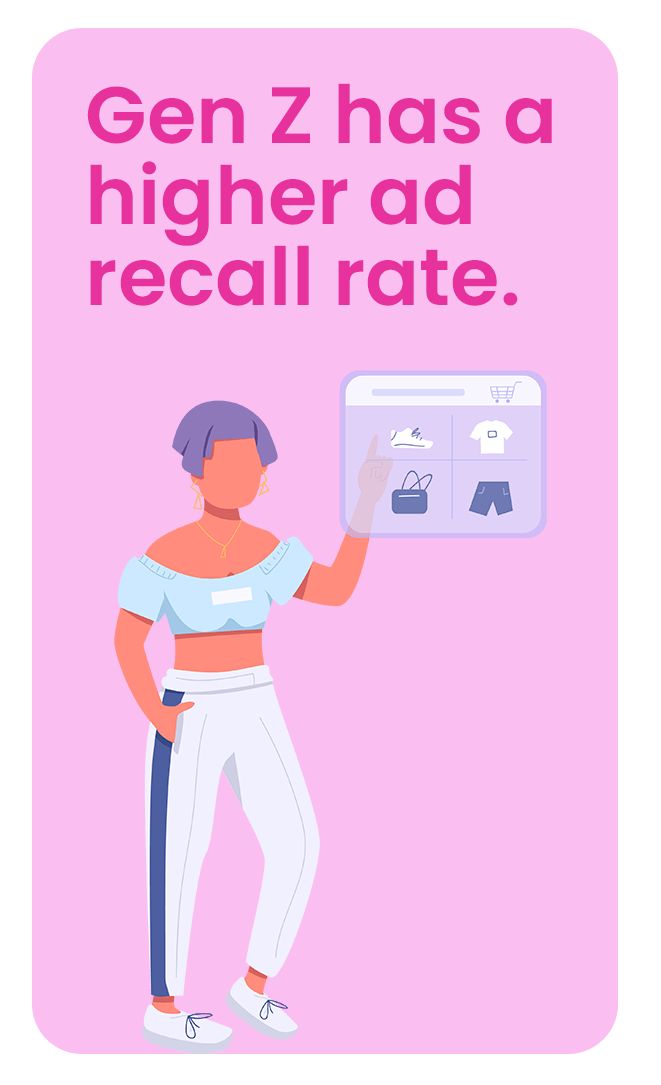 In 2020, a global survey polled 12,000 people in six countries to better understand attention spans across generations.
The results were unexpected. 
Gen Z may not seem like they're paying attention but they have a far higher ad recall rate than any of the generations before them. 
That's great for advertisers, right?
Except that 82 percent of them admit to skipping ads whenever they can.
Bumper ads are ideal for Gen Z because they're only 6-seconds long and they can't skip forward, ensuring your audience sees and hears your message. 
For this reason, bumper ads must be appealing to "ad skippers." They'll appreciate a message that is clear and able to make them laugh.
Win Brand Loyalty With Brand Values
Gen Z is very critical of who they choose to give money to; once they have a preferred brand they typically don't deviate. 
To win over their loyalty, brands need to listen to what Gen Z values and dig into how the brand aligns with that.
Be vigilant in these commitments. Brand values must align with actions consistently.
Gen Z is a large and diverse generation that isn't afraid to call brands out and demand accountability.
Be authentic to your brand at every turn.
Influencers: Power of Peer Recommendations
60% of Gen Z  look to others whom they can trust, with recommendations from family and friends bearing significant weight in their purchasing decisions. 
Far more than Millenials, Gen X and Baby Boomers.
Tap into this power of peer recommendations with influencers or celebrities like professional athletes.
Where It's At: Over The Top Advertising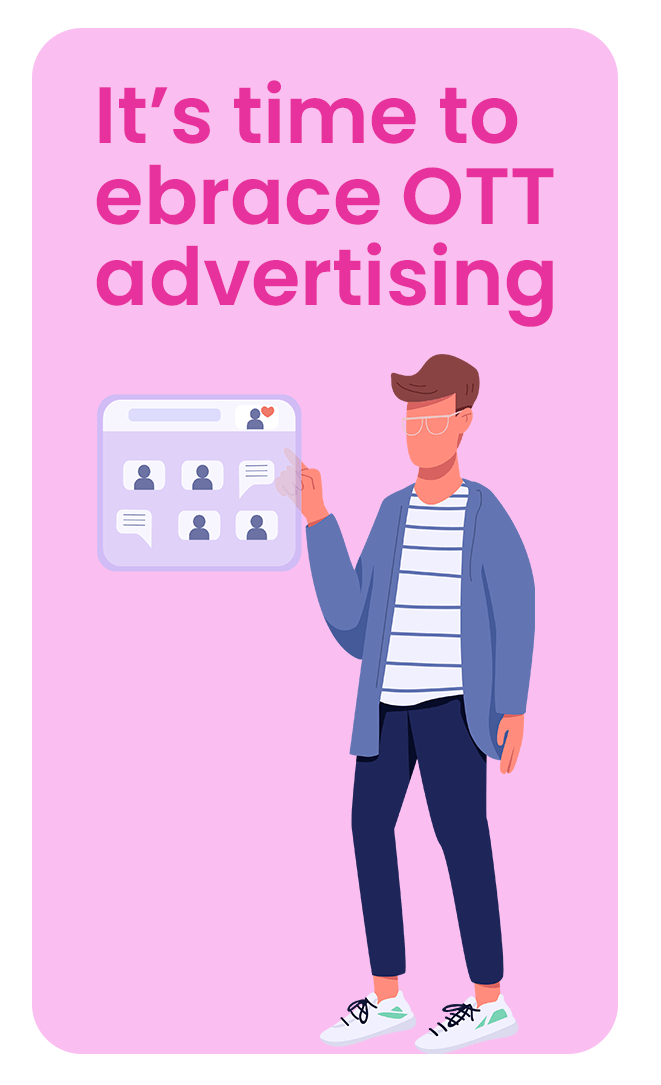 A large peer-to-peer learning community and app, surveyed 1,700 Gen Z'ers, here's what they found.
60% of the Gen Z population is watching even more video content than they were before 2020. 
40% are watching YouTube.
24% are watching over-the-top (OTT) sources like Netflix and Hulu.
Gen Z spends most of their time on Instagram (59%), Snapchat (50%), and YouTube (42%).
For brands that have yet to embrace OTT advertising and its cost-effective targeting capabilities, now is the time to diversify your channel mix.
Gen Z Advertising Examples That Got It Right
Gen Z has grown up in a world where they are constantly bombarded with advertisements.
But that doesn't mean they dislike all advertisements. There are a few types of ads that Gen Z actually does want to see.
Below are three Gen Z advertising examples that are getting it right.
Nike Winning with Gen Z
Nike continues to grow in social influence with the Gen Z population, leading the way in inclusivity and challenging gender stereotypes.
Nike leverages influencer-led content (Nike Running Club) that encourages users to sign up for a 1-kilometer challenge and alternative ways to get into running.
Gucci
Gucci set out to differentiate itself within the luxury brand category, harnessing the power of TikTok and announcing NFT partnerships with Superplastic.
SUPERGUCCI was a two-part collection in early 2022 of ultra-limited NFTs designed by Superplastic's synthetic artists Janky & Guggimon and Gucci's Creative Director Alessandro Michele.

Considering Gen Z slang for "it's good" is "it's gucci" - I would say they've successfully integrated with the audience.
Gymshark
Gymshark #BigDealEnergy Campaign met Gen Z where their interests lie — gaming and esports and leveraged the power of influencers by partnering with some of the biggest YouTube stars. Fans loved the effort put into this video.
Gen Z vs Millennials
Marketing to Gen Z and Millennials requires a keen understanding of the unique characteristics that define each generation. While both generations are known for their digital savviness, Gen Z, born between 1997 and 2012, has been fully immersed in technology and social media from an early age, making them more adept at navigating the online landscape. Millennials, born between 1981 and 1996, experienced the evolution of technology, having witnessed the rise of the internet and social media platforms. Consequently, marketing strategies for Gen Z should prioritize authenticity, inclusivity, and social responsibility, as they tend to be more socially conscious and driven by values. Millennials, on the other hand, often seek out brands that offer convenience and personalization, as well as those that align with their desire for experiences and a sense of belonging. By tailoring marketing campaigns to cater to the distinct preferences and values of each generation, businesses can more effectively engage their target audience and foster brand loyalty.
Final Thoughts
So, are you doomed and there is no way to reach Gen Z? Of course not.
Understanding what Gen Z wants from brands will help advertisers to create more effective ads and marketing campaigns. 
As much as this generation's desire for instant gratification differs from that of other generations, the underlying need to connect with values and causes remains the same across all generations.
Above we've outlined a few advertising strategies and shared examples of brands doing it right. 
Got questions?
Hit the pink chat box in the bottom right hand corner and a Colormatics team member will be happy to walk you through the production process.