TikTok is the fastest growing social media platform thanks to its short-form mobile video content that is not only exciting but genuine. As one of the most popular apps in the world, TikTok provides brands an opportunity to reach a large community of engaged users. 
 The viral possibilities can launch a Brand from a niche audience to a household name. Take Public.com for example.  
Public.com went viral after the success of their TikTok campaign by Colormatics in early 2021. Gaining over 1M app users in less than a month.  
 We are in that high-opportunity window where TikTok's reach is expanding at an accelerated rate without alienating younger users.  
 Applying the principle that tech trends tend to speed up with each new cycle, we believe we are only seeing the early stages of TikTok's high-growth window. Right now is the time for your brand to stake its ground on TikTok. 
This article covers why you should advertise on tiktok, video ad specs according to placement and how to optimize your ads for success. 
Why Advertise on TikTok? 
TikTok attracts a highly-sought after, hard to sell, audience: Gen Z and young Millenials. 
 In a research study, conducted early this year by Nielsen, they discovered 43% of heavy TikTok users feel that the "advertising" on TikTok seamlessly blends in with the organic content enjoyed by the community on the 'For You' feed. 
 Brands that are embracing the creative and authentic spirit of the community do really, really well, read our success stories article to learn from brands that are totally crushing it. 
 Keep reading to learn which video ad formats work best and how to optimize ads for TikTok specifically.

Video Ads Specifications 
Successful ads tailor their message to the platform and audience. TikTok outlines ad specs according to where the ad will be placed. 
 There are two main ad placement options in TikTok: In-Feed and News Feed Series. Ad composition, aspect ratio, image resolution, file type, and ad duration are different for different ad placements.  
In-Feed Ads 
In-feed ads appear in a user's in-app feed. This is what an in-feed ad looks like: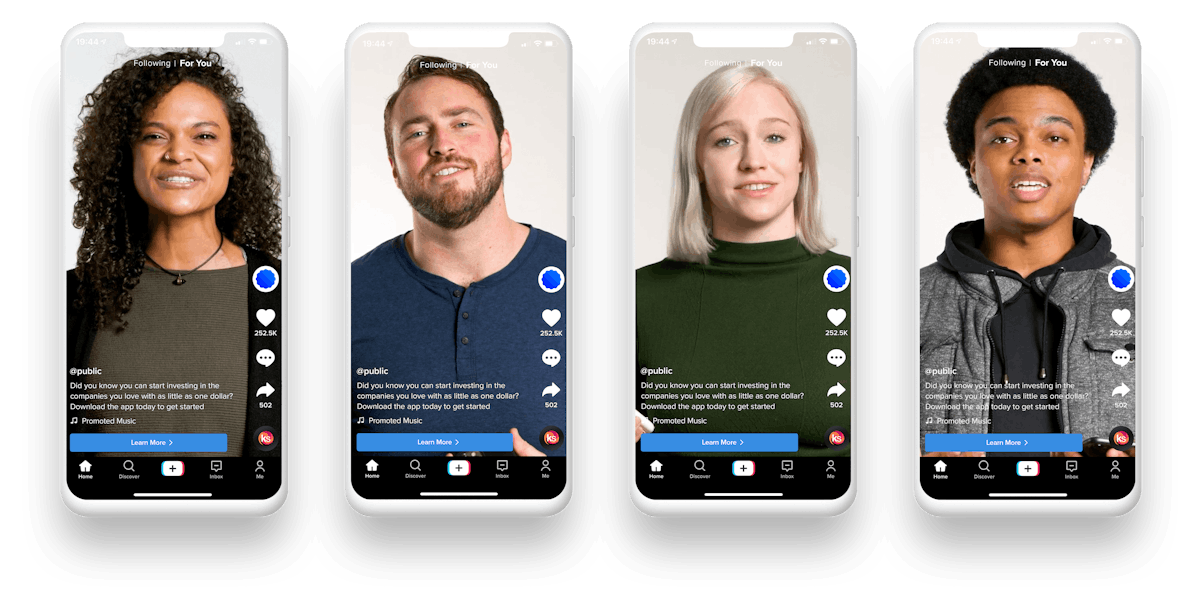 Ad Video Specs:  
Aspect ratio: 9:16, 1:1, or 16:9.  
Video Resolution: ≥540*960px, ≥640*640px, or ≥960*540px. 
File type: .mp4, .mov, .mpeg, .3gp, .avi  
Video Duration: 9 - 15s 
Video File Size: < 500 MB.  
Brand/App Names Specs:  
2-20 English character limit  
No Emojis  
Punctuation marks and spaces count as characters.  
Ad Description Specs:  
12-100 English character limit.  
No Emojis, curly braces, or hash symbols.  
Punctuation marks and spaces count as characters.

Ad Specs for News Feed Series 
TikTok ads can run in news feed series such as Buzz, BuzzVideo, and NewsRepublic. Ads that appear in these series have video specs different from in-feed ads.  
 This is what a news feed video ad looks like: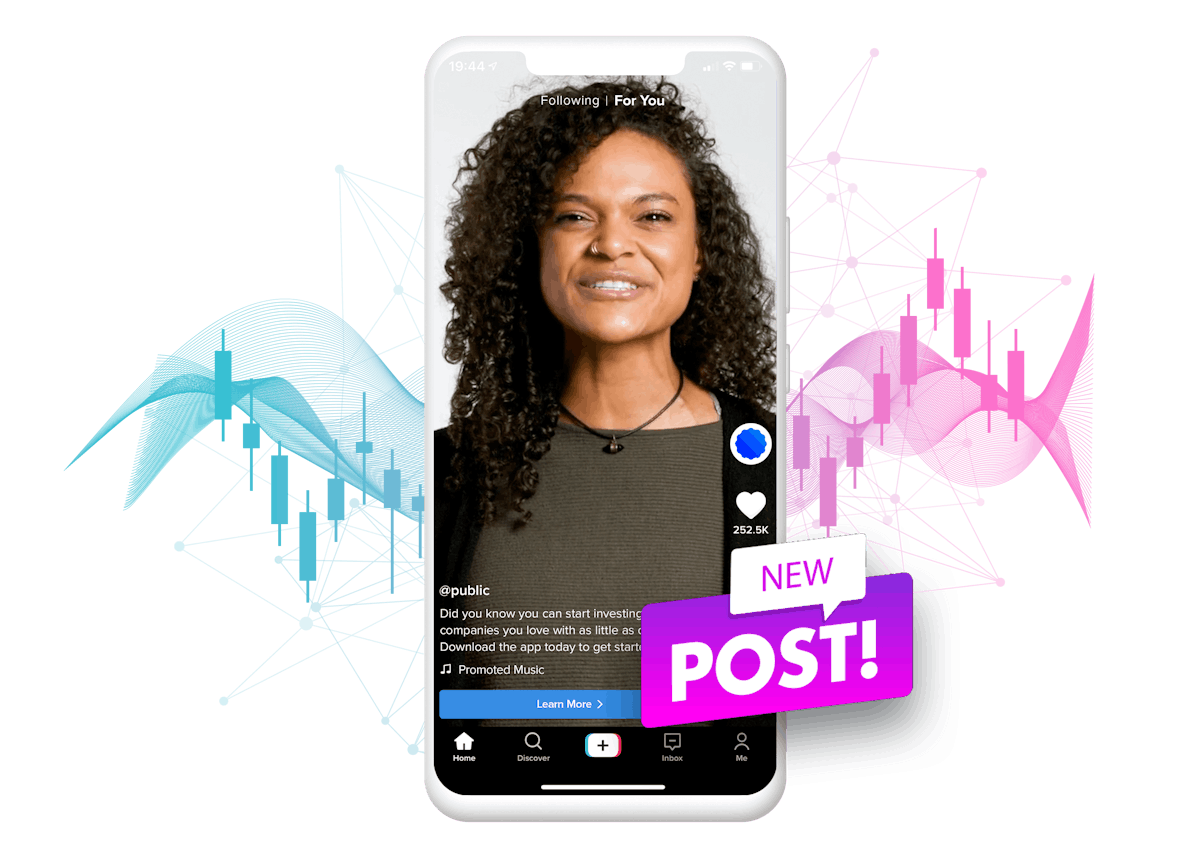 Specs for the ad video:  
Aspect ratio: 16:9 or 1:1. 
Video Resolution: > 720x1280 px.  
File type: .mp4, .mov, .mpeg, .3gp, .avi  
Video Duration: 5 - 60s.  
Video File Size: < 500 MB.  
 The specs for the brand/app name and ad description are the same as for in-feed ads. 
TikTok Video Ads Optimization 
Advertising on TikTok challenges marketers to go beyond the traditional advertising approach and really focus on the audience.  
To succeed on TikTok brands need to optimize for the platform to create an authentic connection with their user base. 
 Colormatics helped Public.com go viral and have learned these 6 best practices can achieve amazing results. 

TikTok Video Advertising Best Practices 
Vertical videos will maximize user experience because tiktok is a vertical platform by nature. Making your video assets look as native as possible enhances user experience. 
Bite Sized Video because viewers' attention spans are short and when it comes to ads, patience is even more limited. The most powerful TikTok ads tend to hit between 10 - 25 seconds.  
Engaging visuals catch your users attention before being scrolled by. Hooking them with an eye-catching visual will improve the overall performance of the ad. 
Stay Centered because TikTok generally obscures the margin of frames its best to keep the most important elements, cue CTA and Brand Name, centered. 
Please Don't Stop the Music, remember tailoring your ad to the platform is important for a successful campaign. At its foundation TikTok is a music platform. All videos play with sound automatically "on." Matching your video ads with the right music will grab attention and increase engagement. 
Use Captions in the local language to get the gist of the video across before click-happy social media users abandon the advertisement. 
There's no need to go in blindfolded. Colormatics is a video production agency here to help bring your video dreams to life.  
 Hit the chat button in the bottom right hand corner of this article to connect with a Colormatics team member. We're fantastic, we promise.