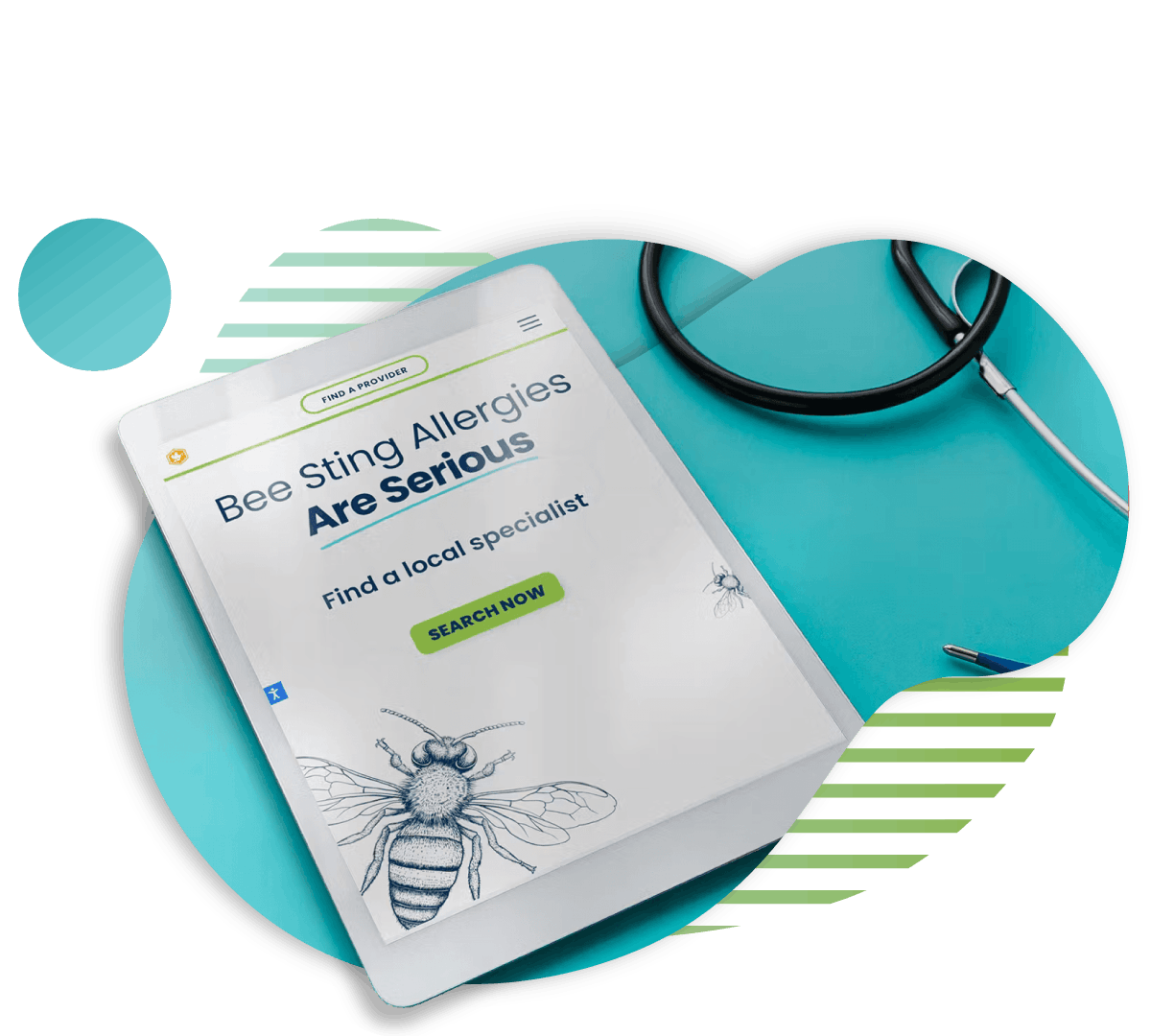 Pharmaceutical & Healthcare Performance Marketing Agency
Bypassing Boundaries: Transcending the Typical in the Healthcare Industry Master the challenges of an industry often characterized by constrained growth paths. Our team assists your brand in cutting through the clutter, carving out a unique voice that emphasizes your groundbreaking healthcare solution. Prioritizing integrity and authority, we harness data to comprehend your customer base and align your brand to their specific needs.
Fostering Connections: Data-Inspired Strategies with a Human Centric Approach Every cutting-edge solution is ultimately crafted with the end-user in mind. We streamline your sophisticated healthcare solution, making it straightforward, user-friendly, and relatable to your target market. Our blend of customized messaging and data-informed segmentation ensures your solution resonates personally, making your customers feel acknowledged and understood.
Staying Ahead: Compliance-Assured Growth Techniques Navigating the healthcare landscape responsibly, keeping reputation at the forefront. We recognize the significant responsibility that accompanies operating in the healthcare sector. Consequently, our strategies are designed to align with latest industry regulations while promoting sustainable growth. We boost your brand authority, drive conversion rates, and unlock revenue potential, while continuously staying abreast with the latest compliance requirements and potential roadblocks.
Learn more about Choosing a Healthcare Marketing Agency that Supports Growth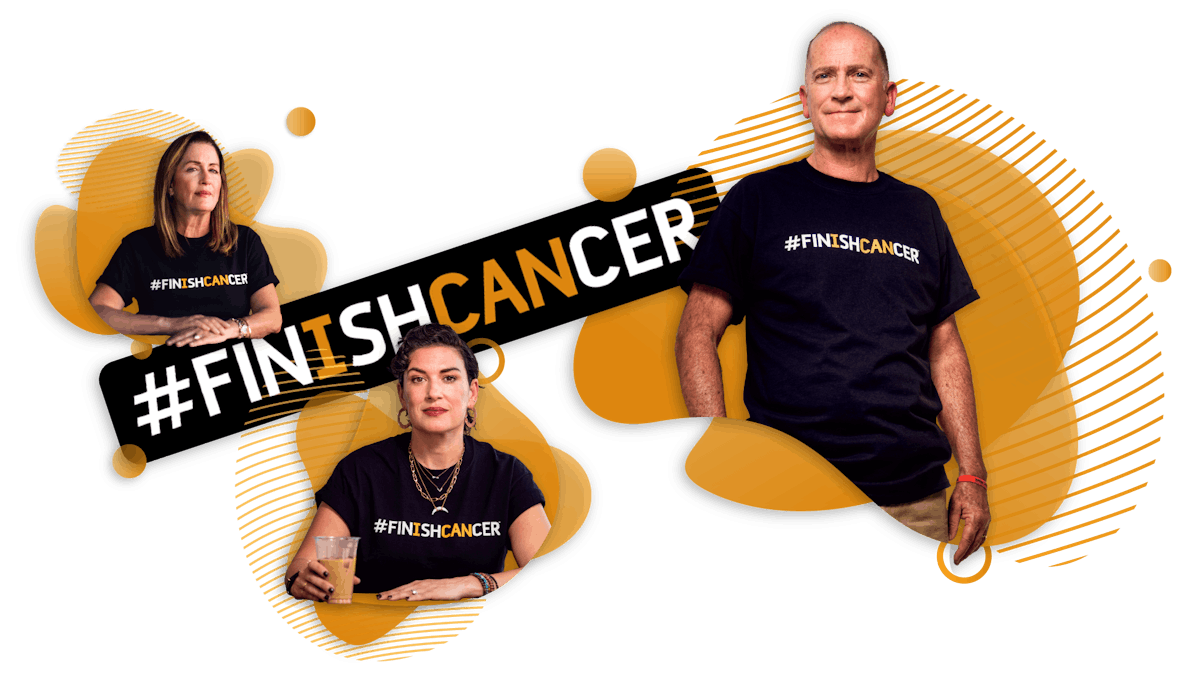 Pharmaceutical & Healthcare Marketing Production
Leverage the power of video marketing strategies in healthcare to get ahead in the competition. Colormatics is your key to amplifying your brand's presence in the pharmaceutical or healthcare industry. Kick-start a novel initiative or mark your presence in a new sector through cutting-edge video marketing strategies specifically designed for this industry.
Healthcare systems, medical practitioners, and manufacturers are enhancing brand recognition, growing their network, and attracting more patients through video marketing initiatives.
Effective strategies that intertwine video creation, paid social media advertising, paid search, and search engine optimization (SEO) allow you to communicate more effectively with your audience.
Video marketing is vital for continuous growth in an industry that is constantly changing.
Initiating a continuous conversation with your audience helps build relationships with prospective patients and educate them about your brand.
Colormatics utilizes several healthcare marketing video campaigns to promote your brand. Delve deeper to understand how Marketing Strategy Impacts Healthcare Branding.

Video Marketing Approach
How do you position yourself as a market leader? The answer lies in the strategy.
A result-oriented healthcare media strategy captures the needs and desires of your community and target market.
Following an assessment of your brand's current standing, Colormatics teams up with your team to create a uniform brand experience across different media platforms.
Every organization gains from a well-planned marketing video strategy, a crucial element in this industry.
The reason?
Decisions about health are deeply personal. A healthcare media strategy helps establish a (HCP) healthcare provider as a thought leader, promoting trust and enhancing communication.
Learn more about How to Create a Successful HCP Marketing Strategy
Pharma Commercial - Bee Allergies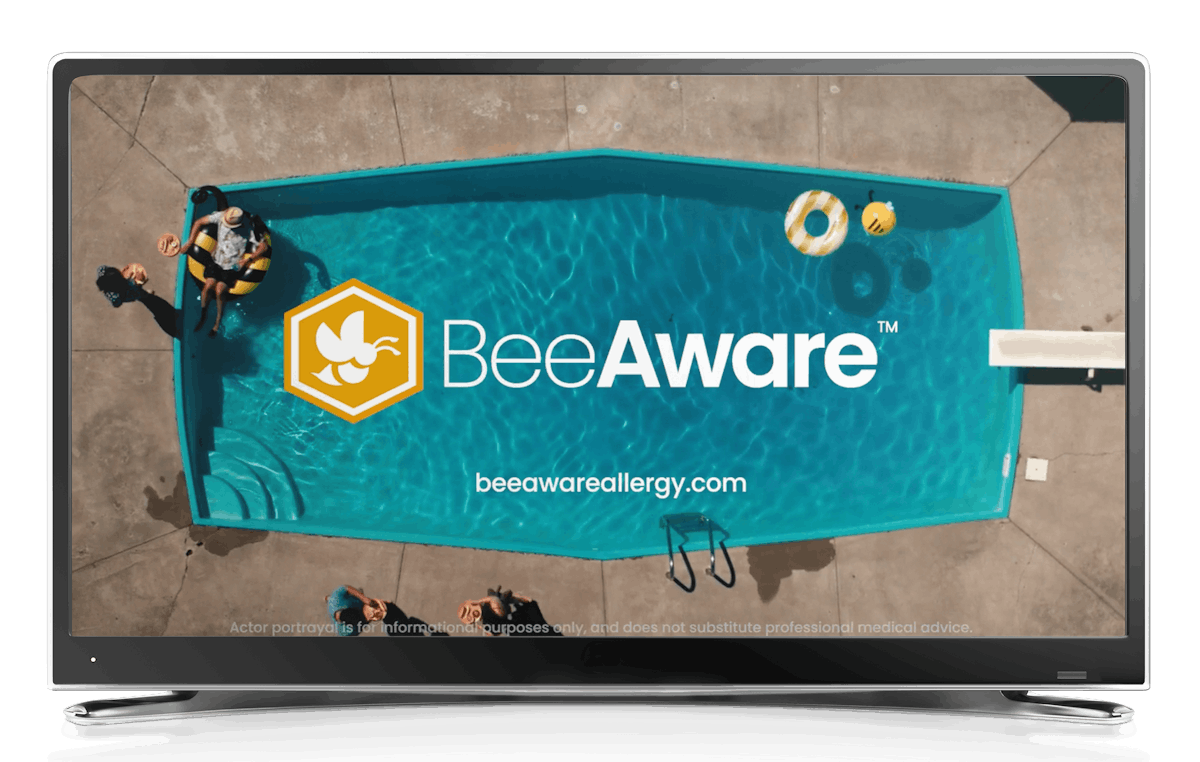 Commercials
Pharmaceutical and healthcare commercials are essential components of any effective marketing strategy in these sectors. These ads aim to communicate the value of a product or service to potential patients and consumers.
Here are several key features that make up effective pharmaceutical and healthcare commercials:
Educational Content: Pharmaceutical and healthcare commercials typically provide information about health conditions, how they affect the body, and how their specific products or services can help. They aim to educate the public about the benefits and risks of various healthcare options.
Trust and Credibility: Commercials in these sectors aim to establish trust with the viewers. They do this by showcasing real-life success stories, testimonials, or endorsements from medical professionals.
Regulation Compliance: Pharmaceutical and healthcare industries are heavily regulated. As such, their commercials need to adhere to certain guidelines regarding the information they present, especially when it comes to side effects and potential risks.
Emotional Connection: These commercials often aim to create an emotional connection with viewers. They highlight the struggles of patients and how their products or services can provide solutions, thereby improving the quality of life.
Clear Calls to Action: Effective commercials direct viewers towards a specific action, whether it's to visit a website, call a phone number, or talk to a healthcare professional about the product or service.
Professional Presentation: Quality production, clear visuals, and professional voice-overs contribute to the effectiveness of pharmaceutical and healthcare commercials. They ensure that the commercial appears credible and trustworthy to viewers.
Targeted Approach: Commercials are often tailored to specific audiences, such as age groups, genders, or people with certain health conditions. They make use of marketing data to ensure they reach the right audience with a message that resonates.
Pharmaceutical and healthcare commercials play a crucial role in raising awareness about new treatments, educating the public about health conditions, and promoting the companies' products and services.
Learn more about Pharmaceutical Marketing: How to Successfully Market in the Pharma Industry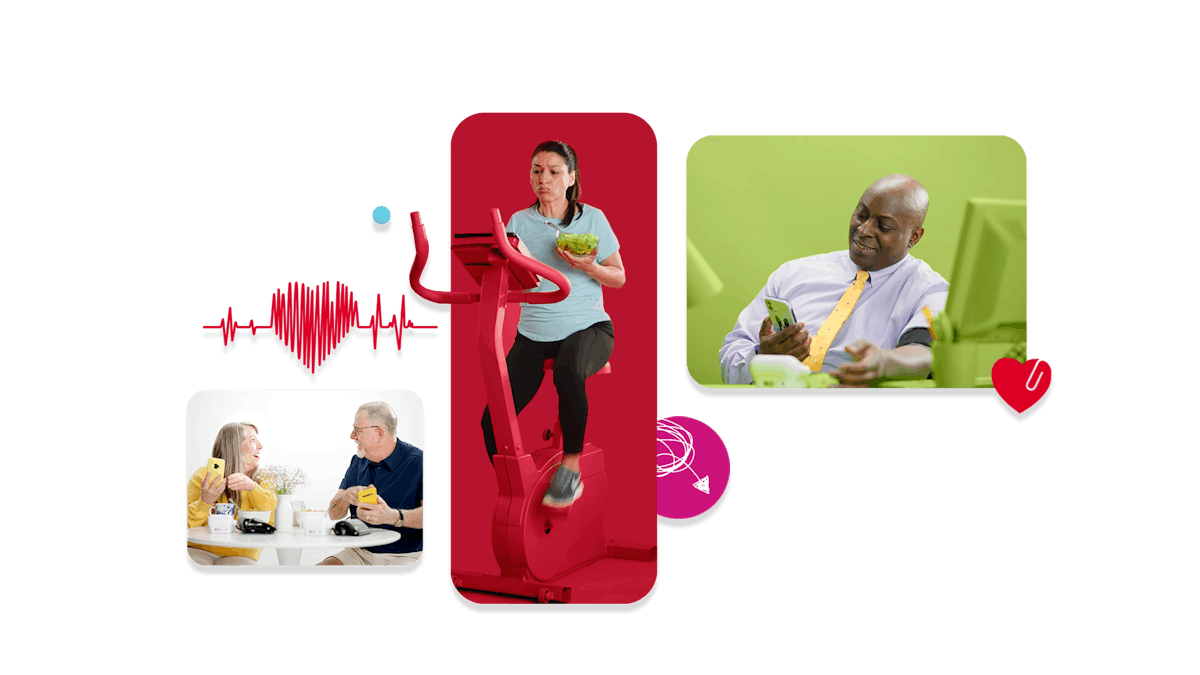 Video Ads
Video campaigns are relevant and displayed on platforms preferred by the viewer: smartphones, laptops, workstations, and tablets.
Video ads offer an effective introduction because they provide the information people are already looking for, rather than being a disruption to personal time.
The average conversion rate for digital video ads stands at 1.84%, making them the ad type with the highest click-driving capacity. What makes video the most effective ad type?
Effective marketing communication delivers the answers people seek in their preferred formats and channels.
Video ads integrate all these elements.
They engage on a visual, auditory, and textual level with captions, making healthcare video campaigns an effective engagement tool in the healthcare information and technology space.
Learn more about how Storytelling Brings Warmth and Compassion to Healthcare Branding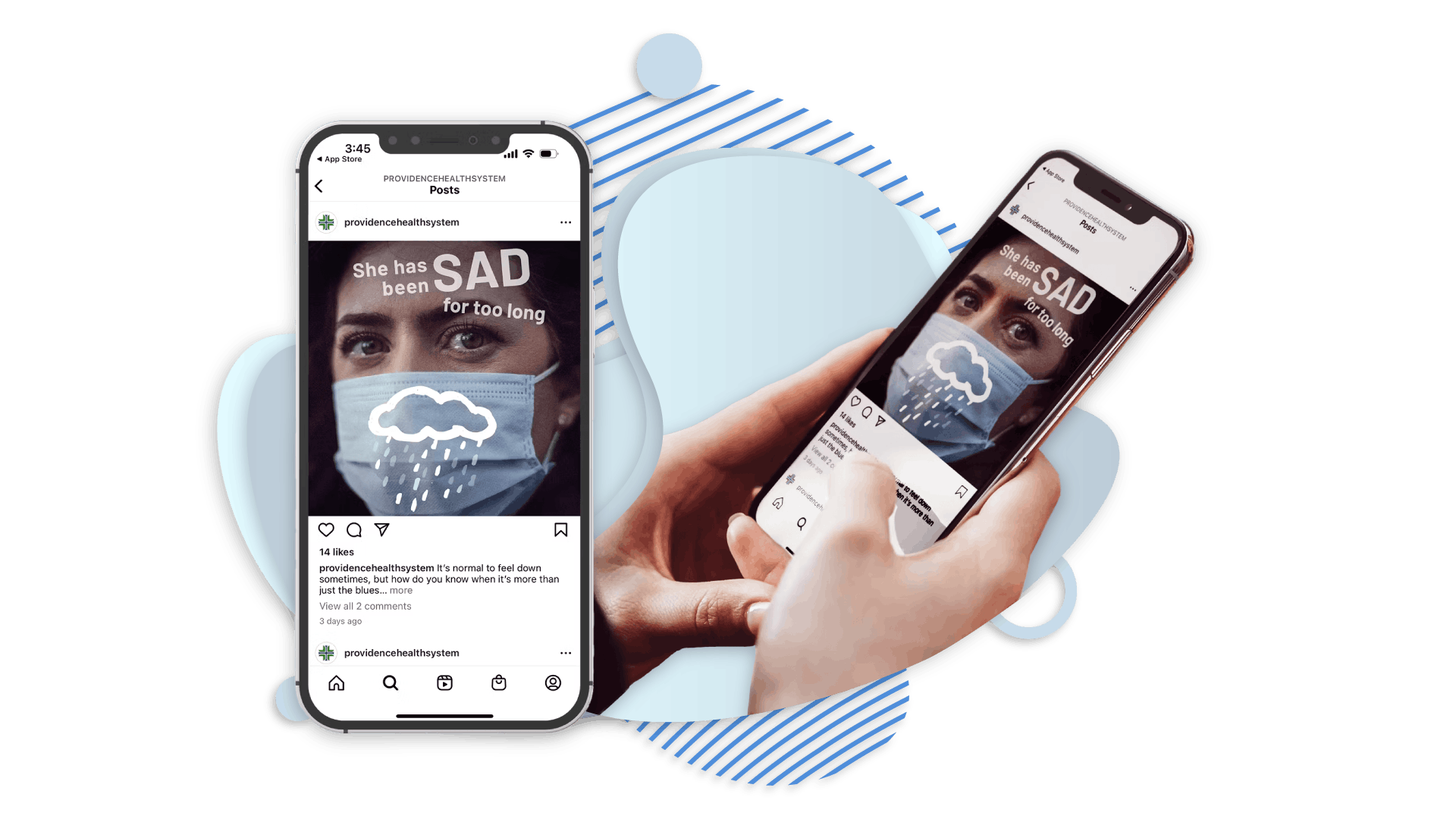 Animatics for Social Media
Animatics is emerging as a potent video production strategy for explaining complex medical procedures and technology to patients and healthcare professionals.
Colormatics collaborates with you to simplify intricate services and animate mundane technical details, bringing them to life.
Patient Testimonial Videos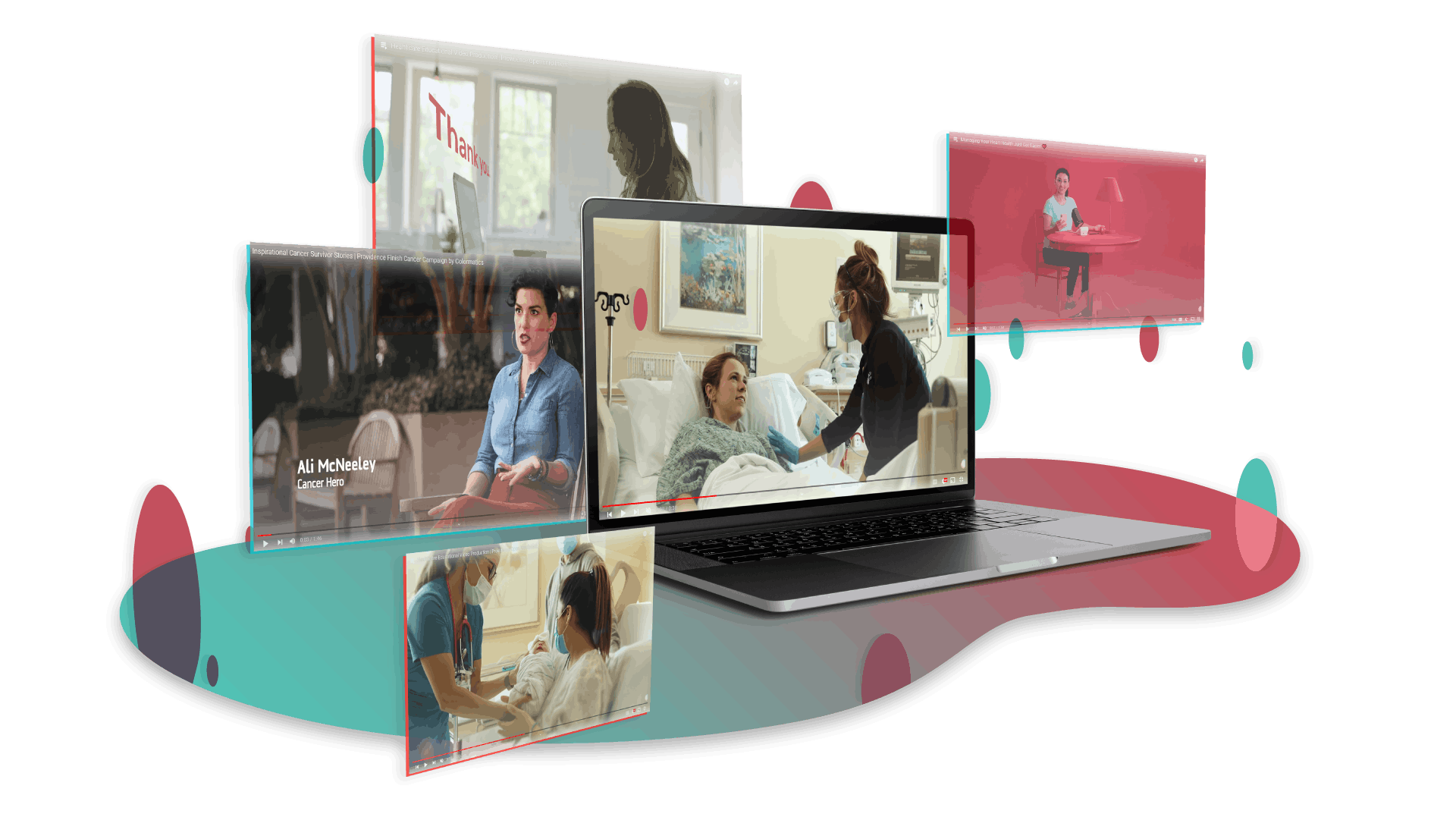 Purchasing a bottle of water from a new store is one thing, but a triple heart bypass from an unknown surgeon?
Not likely.
Trust in your physician is crucial.
Patient testimonial videos play a vital role in building trust and credibility when trying to penetrate a new market.
Potential patients hearing and seeing experiences of peers facing similar diagnosis or treatment recommendations can build trust.
Colormatics collaborates with hospitals and doctors to conceptualize, shoot, and disseminate patient testimonial videos across social media and organic channels.
This strategy helps to quickly establish an emotional connection with your target audience.
Learn more about the power of patient testimonial videos.
Finish Cancer, Providence
Healthcare Search Engine Optimization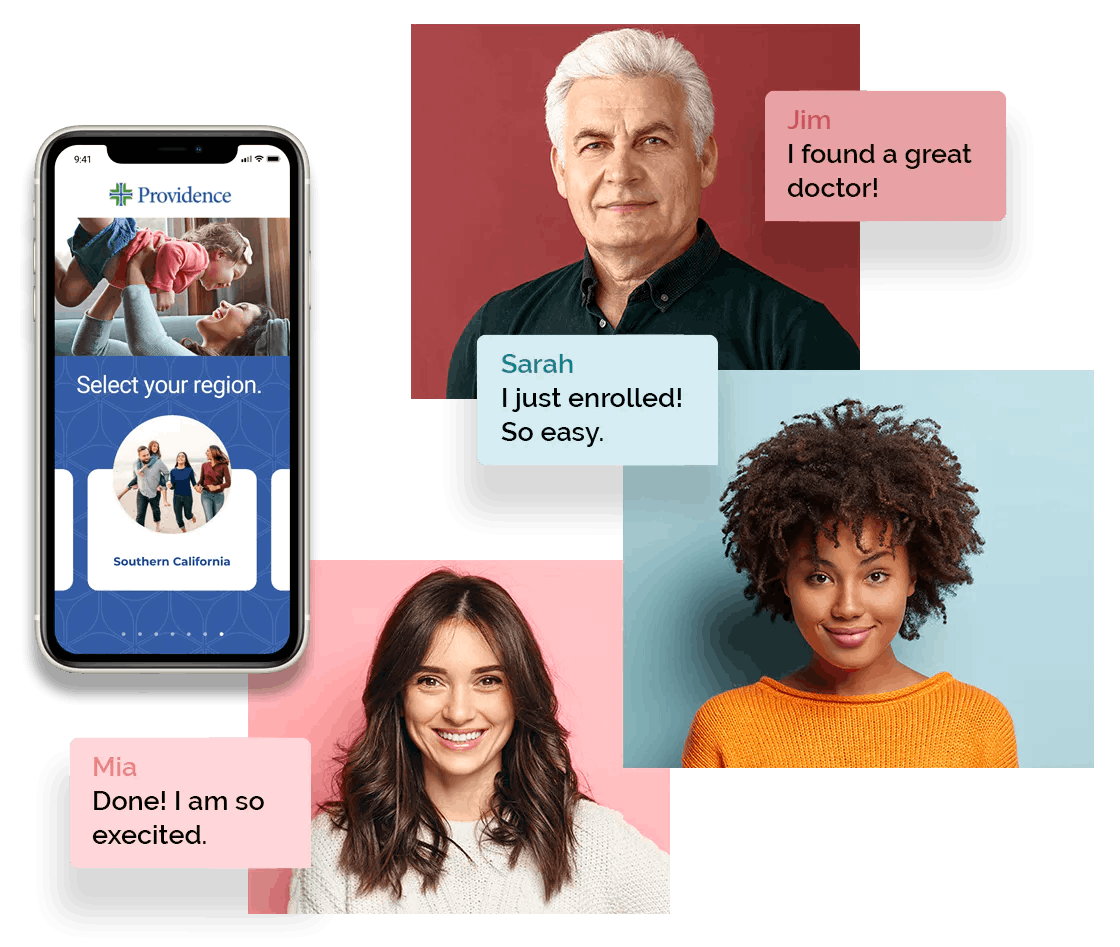 Over 80% of consumers begin their search for healthcare-related topics online or through social media.
Many patients are opting for other healthcare providers simply because their website ranks higher. If your healthcare site isn't attracting enough traffic or isn't generating conversions, consider healthcare marketing video campaigns.
Video content is 50 times more likely to organically rank than text pages and often appears at the top of search engine results pages.
Healthcare search engine optimization is a strategy used to give your site a competitive edge by effectively increasing your site's presence organically.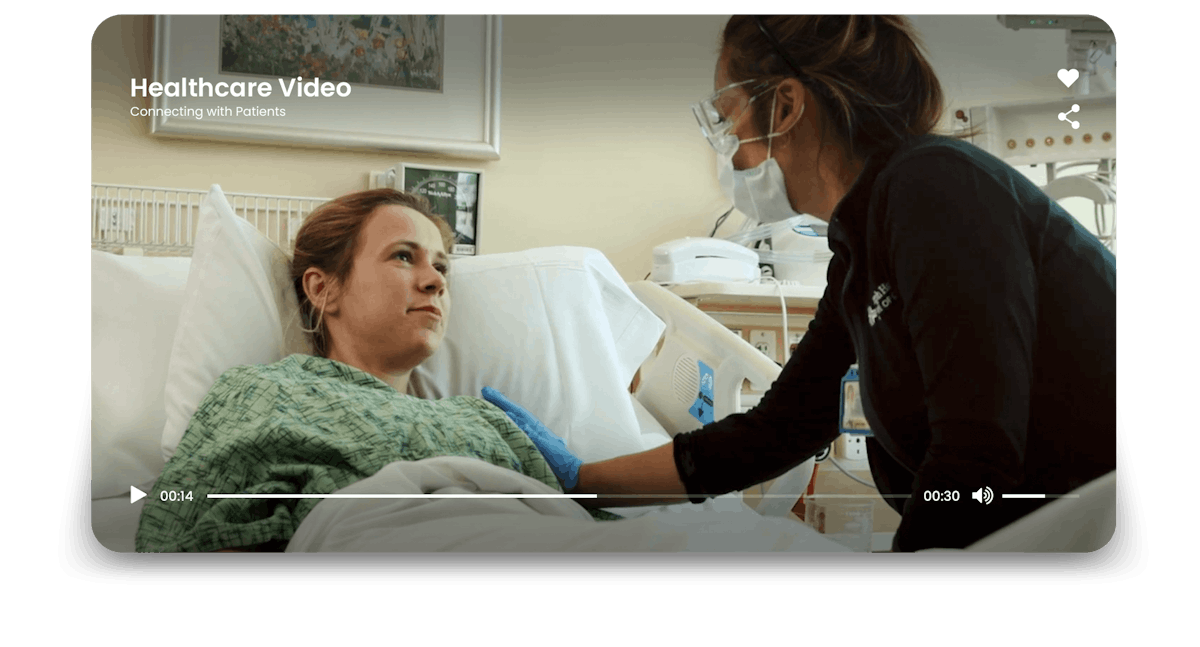 Educational Healthcare Marketing Production
How can you blend patient education and engagement? Through educational marketing videos. Americans watch around 40 billion videos online each month on average. Video content, due to its attention-holding nature and its re-watchable feature, is a preferred educational method.
Put yourself in a patient's shoes—would you rather read a pamphlet, or have something clearly explained in a short video? Videos have a higher impact than reading a clinical white paper or lobby trifold. So understandably, videos are becoming the most effective patient engagement method.
However, not every healthcare video is impactful.
Plenty of healthcare educational videos online fail to make an impact, causing patients to lose interest and switch to another provider.
Colormatics' engaging educational videos strike an emotional chord, leading to higher conversion of leads into patients.
This style of video production presents relevant information to patients at their specific stage of care in a highly engaging manner.
Patient Testimonial Videos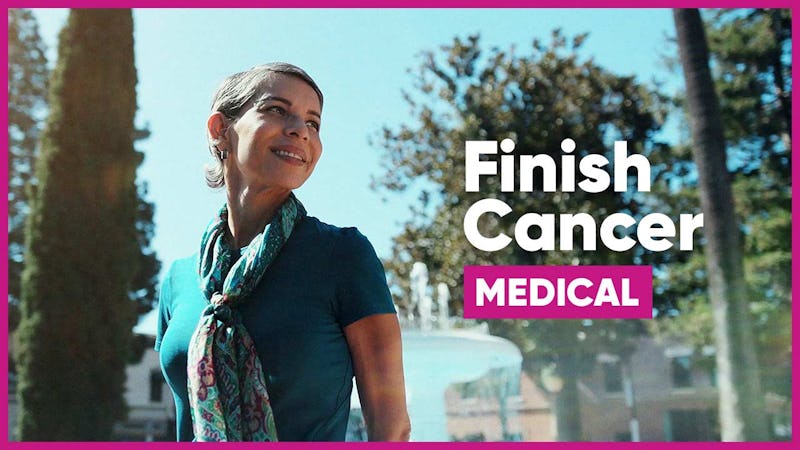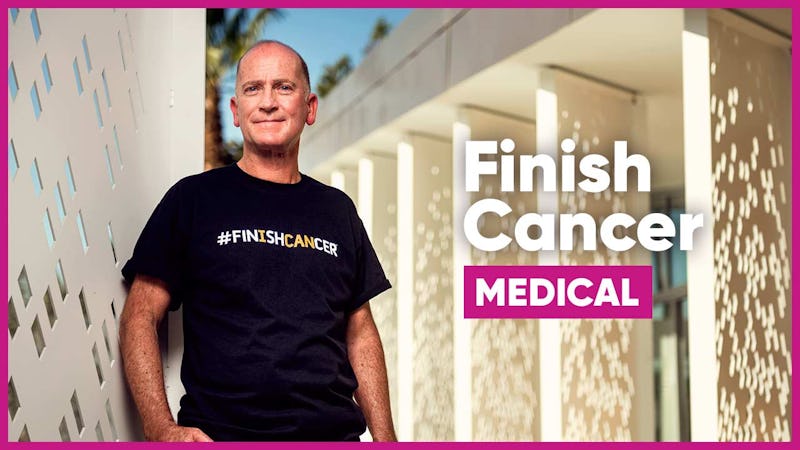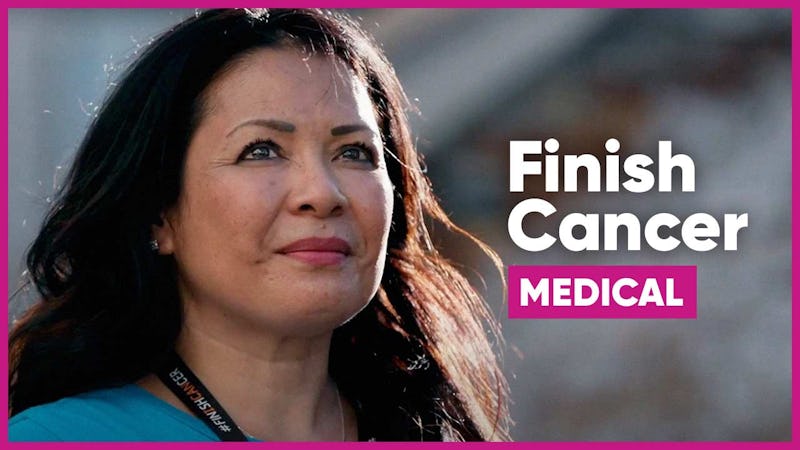 Healthcare & Pharma Marketing Results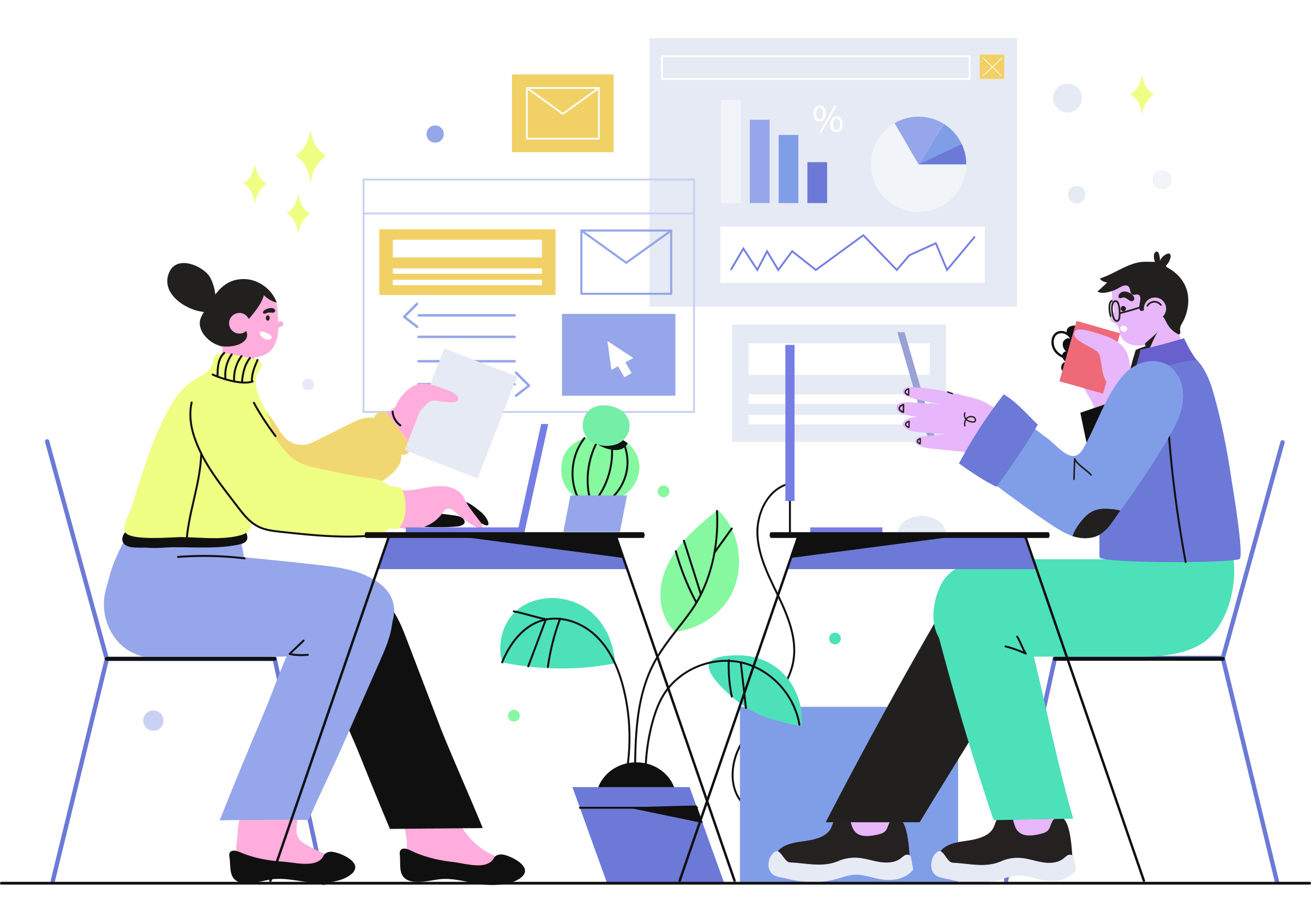 "In the healthcare industry, the subject matter is often very sensitive so sharing stories can be a challenge. It's important to work with someone you like; and that is Colormatics to the core. Working with their team was instrumental in sharing stories of our patients and our providers. They understood our need for an open door of communication, and they became an extension of our creative team. They're like family to us now." - Stephanie Foye, Production Manager