Corporate video production doesn't have to be boring, seriously! There are dozens of ways to make live webcasting and streaming more engaging.
Whether it's a PR event or new product launch, your viewers have committed a part of their day to watching you - don't they deserve to be entertained? 
Think about why people tune in to webcasts or livestreams. It's not solely the subject matter they come to see; they want to enjoy the experience. 
A successful webcast means engaging your community in a way that's exclusively unique (and thus more memorable) to your brand.
In this article Colormatics' shares 6 easy ways to make corporate webcasting and streaming more engaging. 

Engaging Live Stream Ideas
Story Structure
Have you ever tried giving a presentation without forming an outline first? It's a surefire way to fail. So why would you create a livestream or webcast without one either?
Story structure is not just for TV. Live streaming can utilize this type of outline to give the video a specific flow and a focus. 
A story structure increases live stream engagement because it provides clarity, and common theme for your viewers as they follow you from point to point.
The first step to an engaging webcast is to sit down and outline a script. Know who your viewer is. Ask yourself why are they tuning in and what are they interested in? This script creation is really the nuance of balancing what your audience wants to know with what you need them to remember. 
Dynamic Camerawork
You want a clear video, not a flat one. There's also no reason to leave your camera on a tripod. Colormatics' leverages dynamic camerawork for our clients by using a variety of angles and interesting ways of filming the host(s) and subject. 
For example, to open a live stream about a new product launch, consider following the product from assembly to shipping as a series of moving shots. 
A "moving shot" gives your video a more dynamic feel because it welcomes the viewer into an exclusive behind the scenes sneak peek.
Promote through All Channels
You could work tirelessly to create an engaging live stream but with no audience, what's the point? The goal is to have a BIG attendance so don't forget to promote the livestream through all available marketing channels.
Use your social media, newsletters, internal corporate communication and all channels to goose the numbers.
Colormatics' client Fiverr, promotes live stream events with pre-recorded trailers and ads that feature the main speaker or newest product to build buzz and anticipation for the event. 

Video Assets
Webcasting is limitless, so don't shy away from utilizing video assets. Video is such a powerful education tool because it can combine visual, audio, and text.
Similar to story structure, you'll want to plan your video assets out before filming. Having pre-produced videos and animations ready to que-up adds production value to the stream and gives the host a breather. 
Not to mention, pre-produced video assets are a great emergency option should something need to be fixed.
Q & A
We're going to give it to you straight—a lot of people misuse the Q&A section of a livestream. While it's valuable, it's best practice during a live Q&A stream is to have someone NOT on camera answering basic questions and preparing questions that the people on the stream should be answering.
When hosting a live Q&A, Colormatics monitors all incoming comments and produces graphics to visualize those questions so the people on camera can respond to the questions in real time. 
Live Q&A makes for a very engaging segment and one of our favorites to help manage.
Post Stream Online Afterwards
Live streaming works extremely well for international audiences because brands can post the stream online after the event airs for those that may have missed it. 
You can release the entire stream and we can create sizzle reels to promote the past event. These bite sized video clips are perfect for social media, and providing audiences with an idea of what value the full stream can bring them.
At the end of the day, a great corporate webcast comes down to planning ahead and being creative. The goal of a live webcasting or stream is to be informative and entertaining. 
By branching out and spicing things up for your viewers, you're adding value to your content which increases audience engagement and retention. 
Once you've made up your mind to create the best webcasting and streaming experience for your customers, give us a shout and we'll help facilitate video production.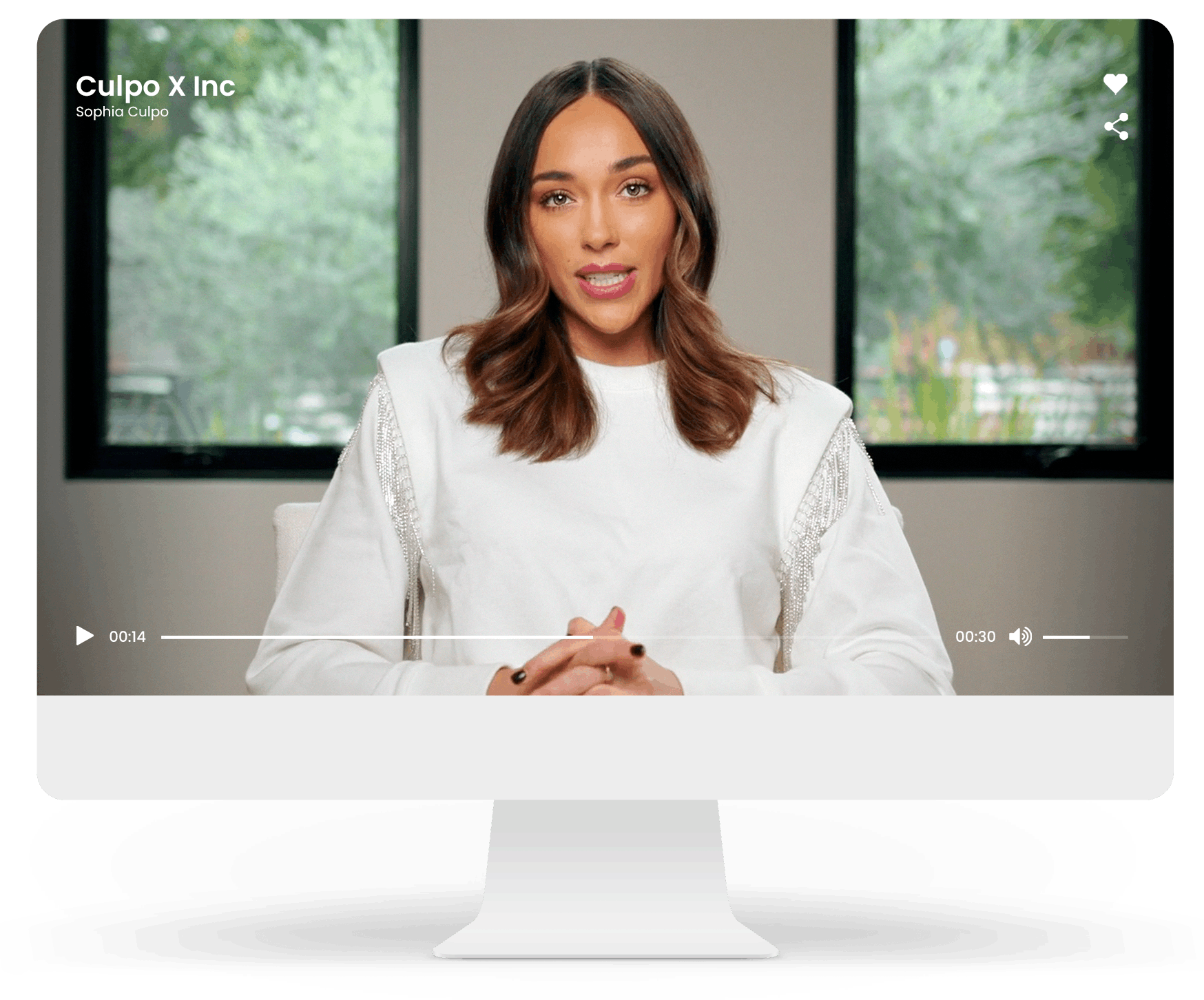 Engaging Corporate Webcasting and Streaming Key Notes
Think about why people tune in.
Story structure provides clarity.
Dynamic camerawork.
Promote.
Pre-Record Video Assets.
Live Q&A
Post Stream Sizzle Reels.
Promoting a Livestream
Promoting a livestream can be effectively done across a range of different platforms. Here are some of the top channels you might want to consider:
Social Media Platforms: The best platform depends on your target audience. Instagram, Facebook, Twitter, LinkedIn, TikTok, and Snapchat are all options. For example, LinkedIn might be better for professional or educational content, while TikTok could be a good choice if you're targeting a younger audience.
Email Marketing: Sending an announcement to your email list can be a powerful promotional tool. Be sure to include all the important details about your livestream and make it easy for your subscribers to add the event to their calendar.
Your Own Website/Blog: Promote the livestream on your website or blog. This could be through banner ads, pop-ups, or dedicated blog posts.
Collaborations/Partnerships: Working with influencers, industry leaders, or partner brands can help you reach a wider audience. They can promote your livestream to their followers, either on their own platforms or via guest posts on your site.
YouTube: If you have a YouTube channel, this can be a great place to promote your livestream, especially if the livestream itself will be on YouTube.
Podcasts: If you have a podcast, or if you're a guest on someone else's podcast, this can be a good opportunity to promote your livestream.
Paid Advertising: Google Ads, Facebook Ads, Instagram Ads, and others offer sophisticated targeting options to help you reach your intended audience.
Community Boards and Forums: Platforms like Reddit, Quora, or industry-specific forums can be a good place to promote your livestream, but remember to respect the rules and norms of these communities.
Event Platforms: Websites like Eventbrite or Meetup can help to promote your livestream to people who are looking for events to attend.
Public Relations: If your livestream is newsworthy, you could send a press release to media outlets in your industry.
Remember, the effectiveness of each channel will depend on the nature of your livestream and the habits of your target audience. It's also worth noting that multi-channel promotion, i.e., promoting your livestream across a variety of channels, is usually the most effective approach.